GALLERY OF PROJECTS COMPLETED BY WOODSHOP MEMBERS
---
FEATURED PROJECTS
We feature a few projects here that "pioneered" new woodworking projects (for us) in our Woodshop.
Bob Scheitlin's bookcases on a fireplace hearth. ↓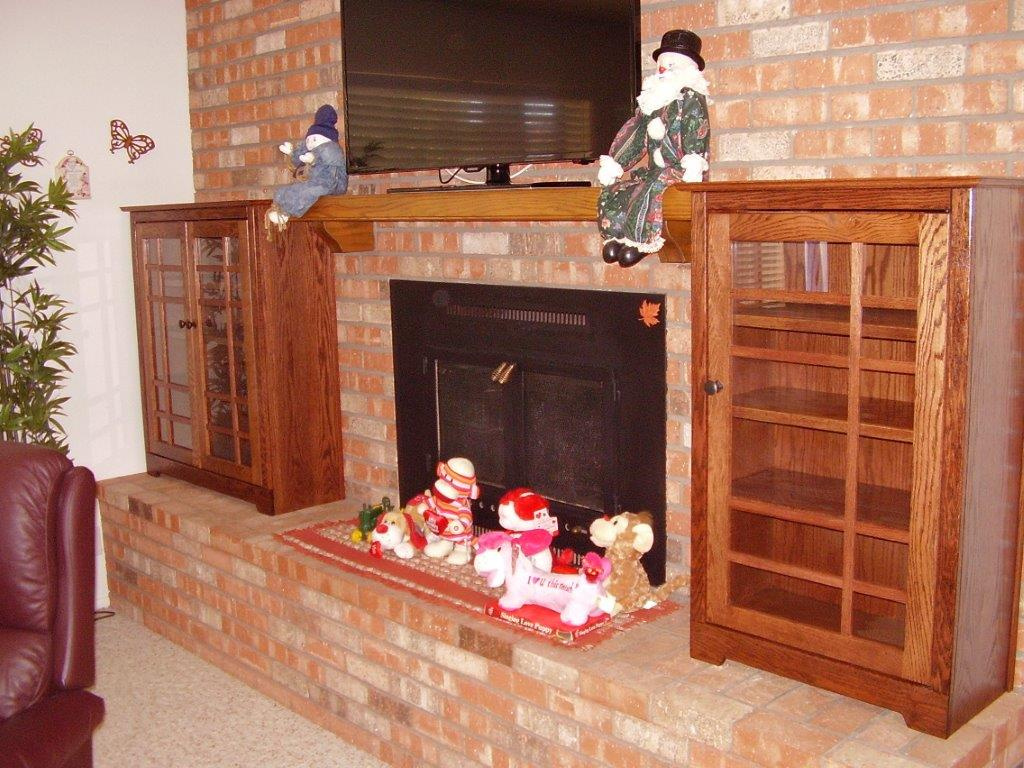 Bob Scheitlin's TV Cabinet. ↓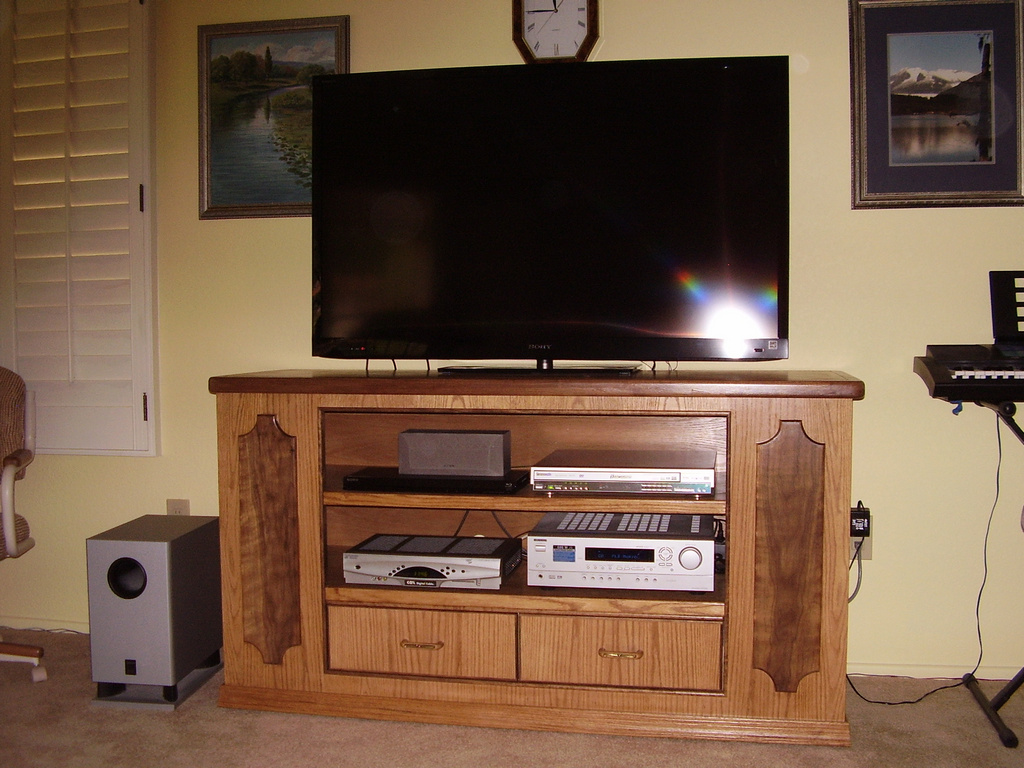 Don VanDriel's Segmented Platter. ↓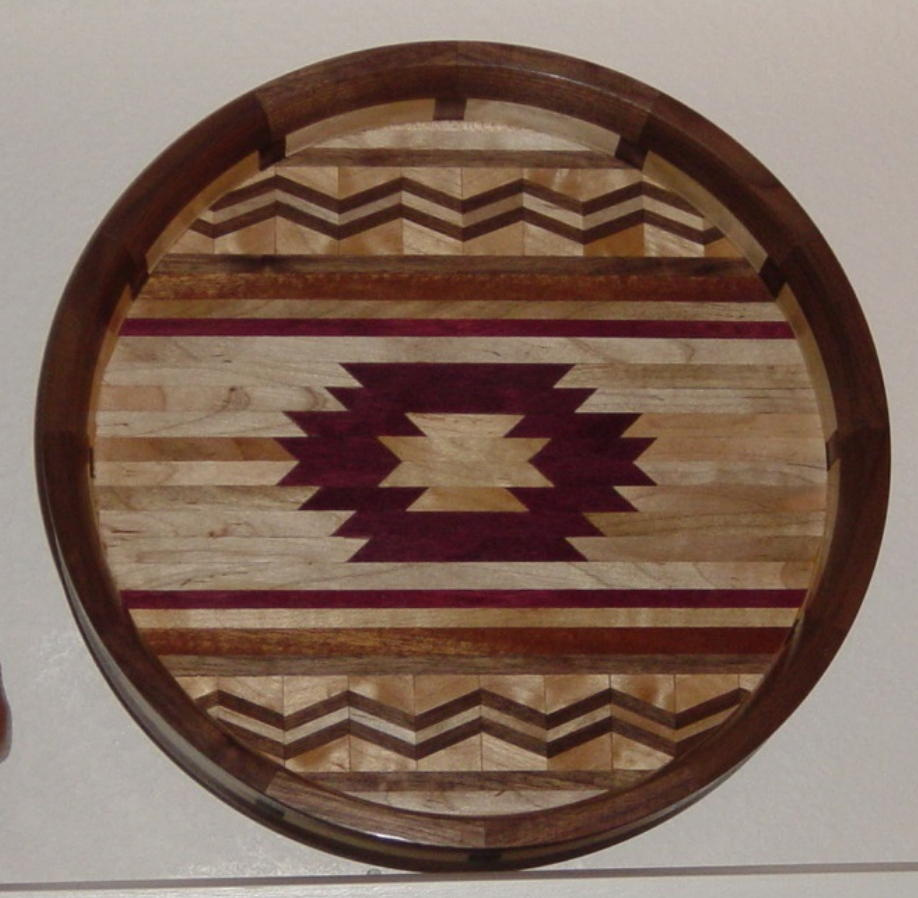 Earl Burdick's Bowl Collage. ↓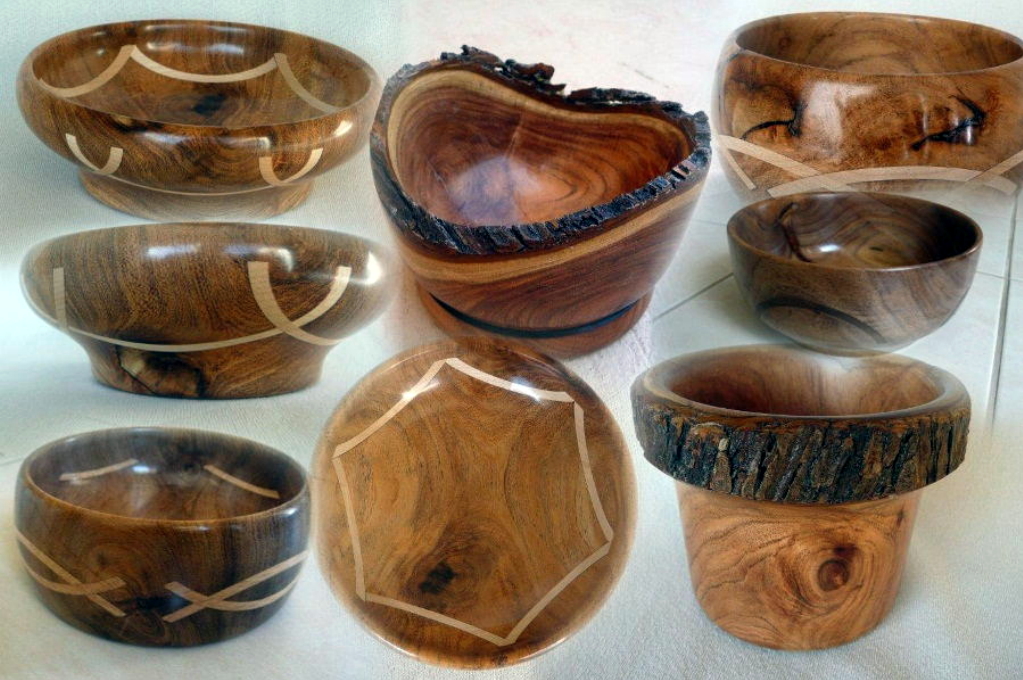 Gene Rottier's Table. ↓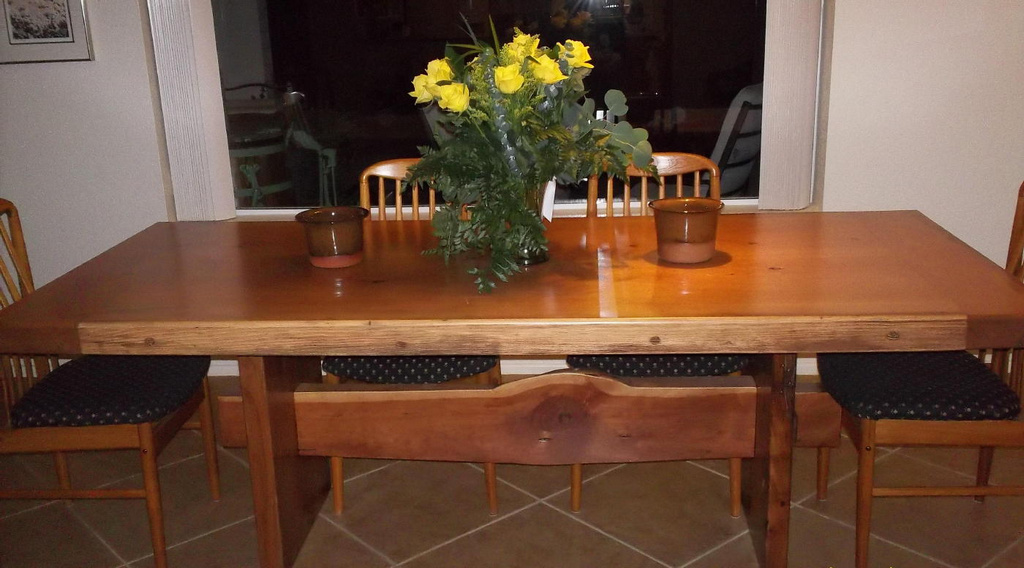 Jerry Little's Lathe-Turned Pens. ↓

Marvin Fretwell's Multi-Wood Table Top. ↓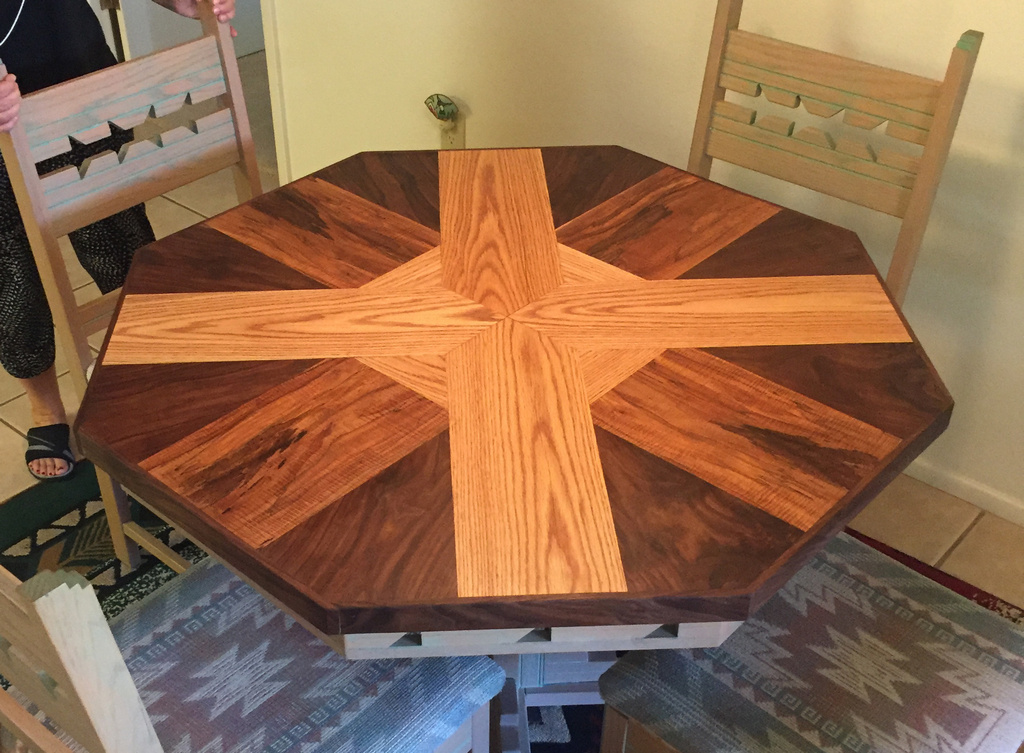 Rick Richter's Ship Model. ↓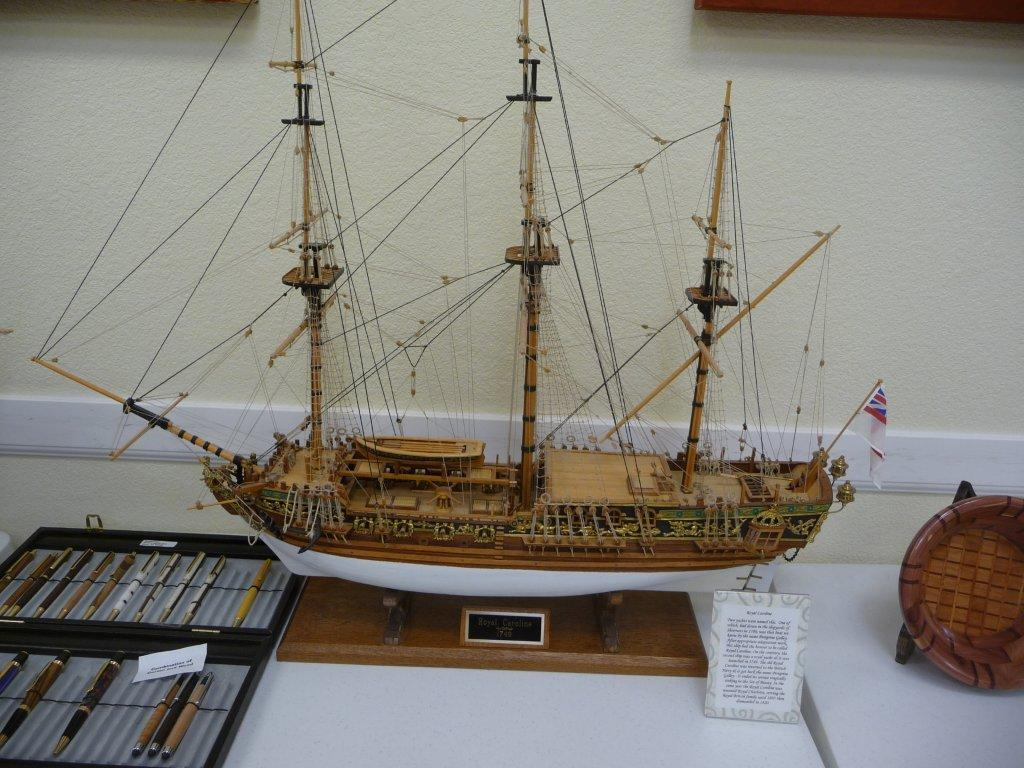 Sylvan Zuber's Exhuberant Vase. ↓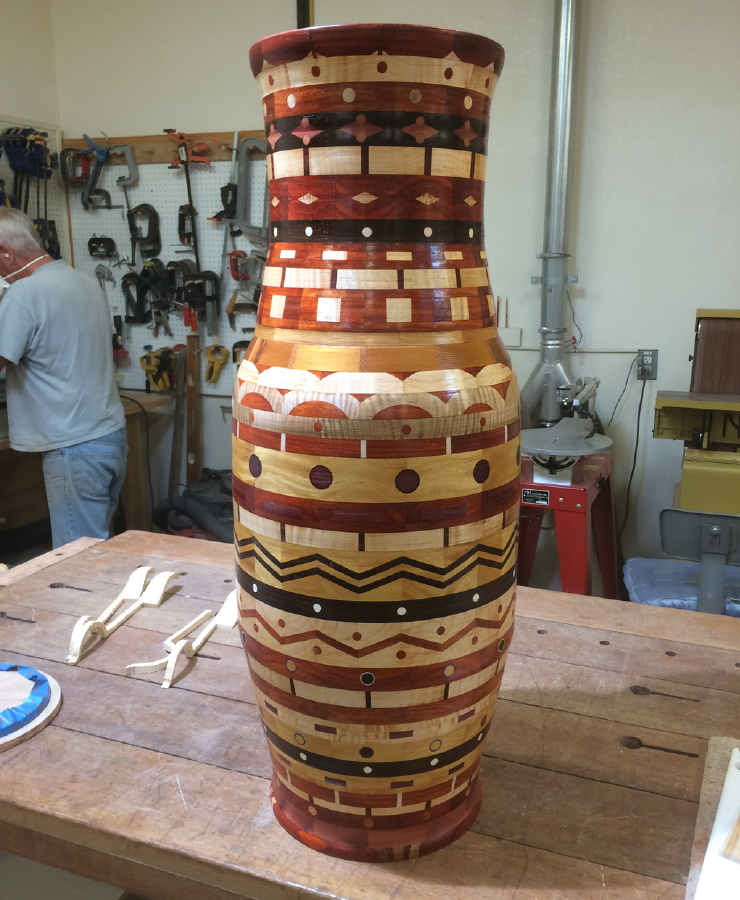 Ted Drake's Model Crane. ↓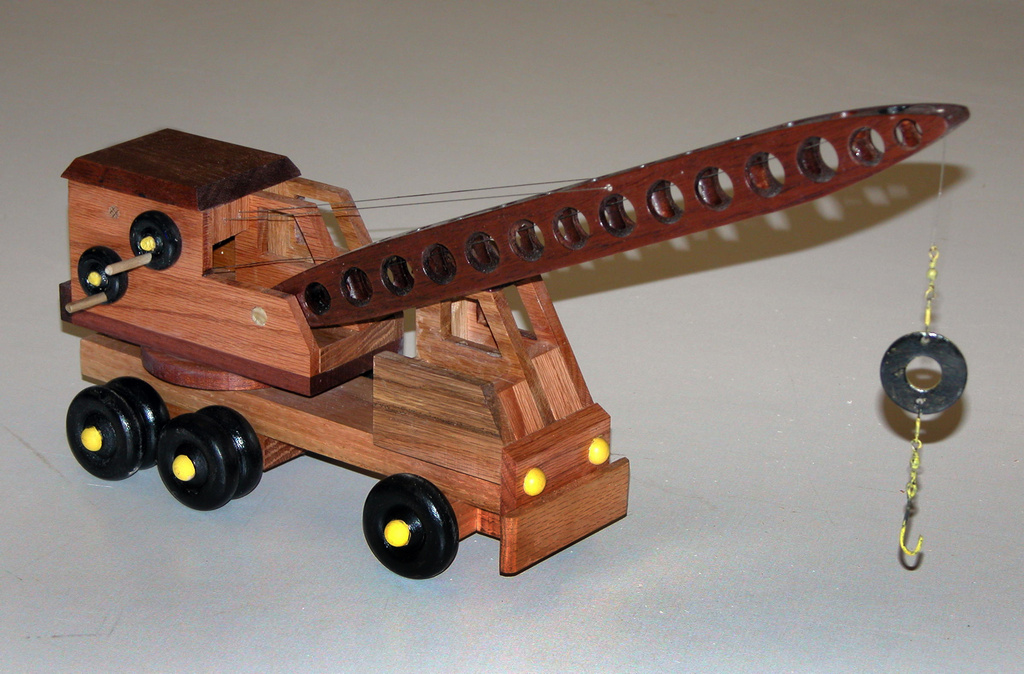 Mel Anderson's Dizzy Bowl Project. ↓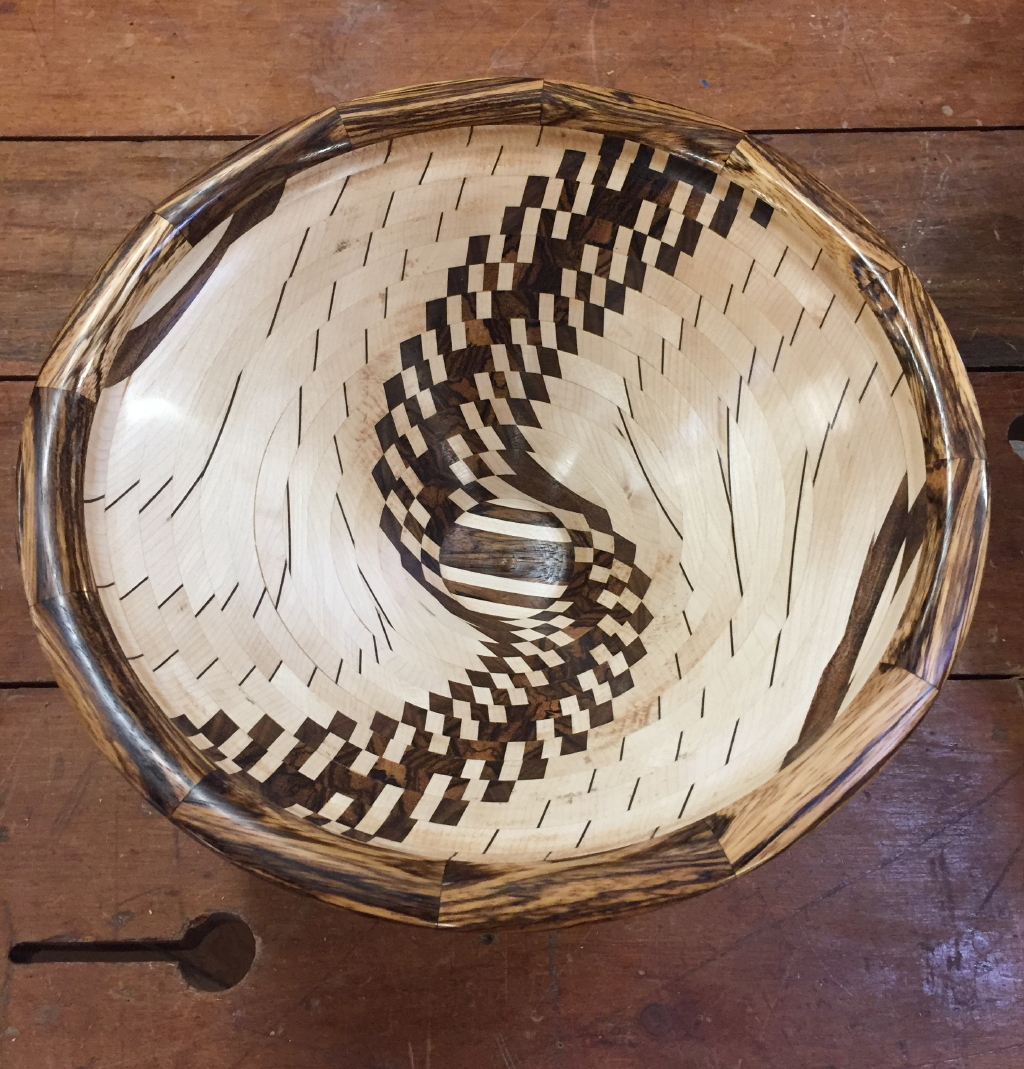 ---
PROJECTS BY MEMBER -- ALPHABETICAL
This portion of the website is not fully constructed yet.
Steve Endreson's Gallery
Vase of maple and purple heart. ↓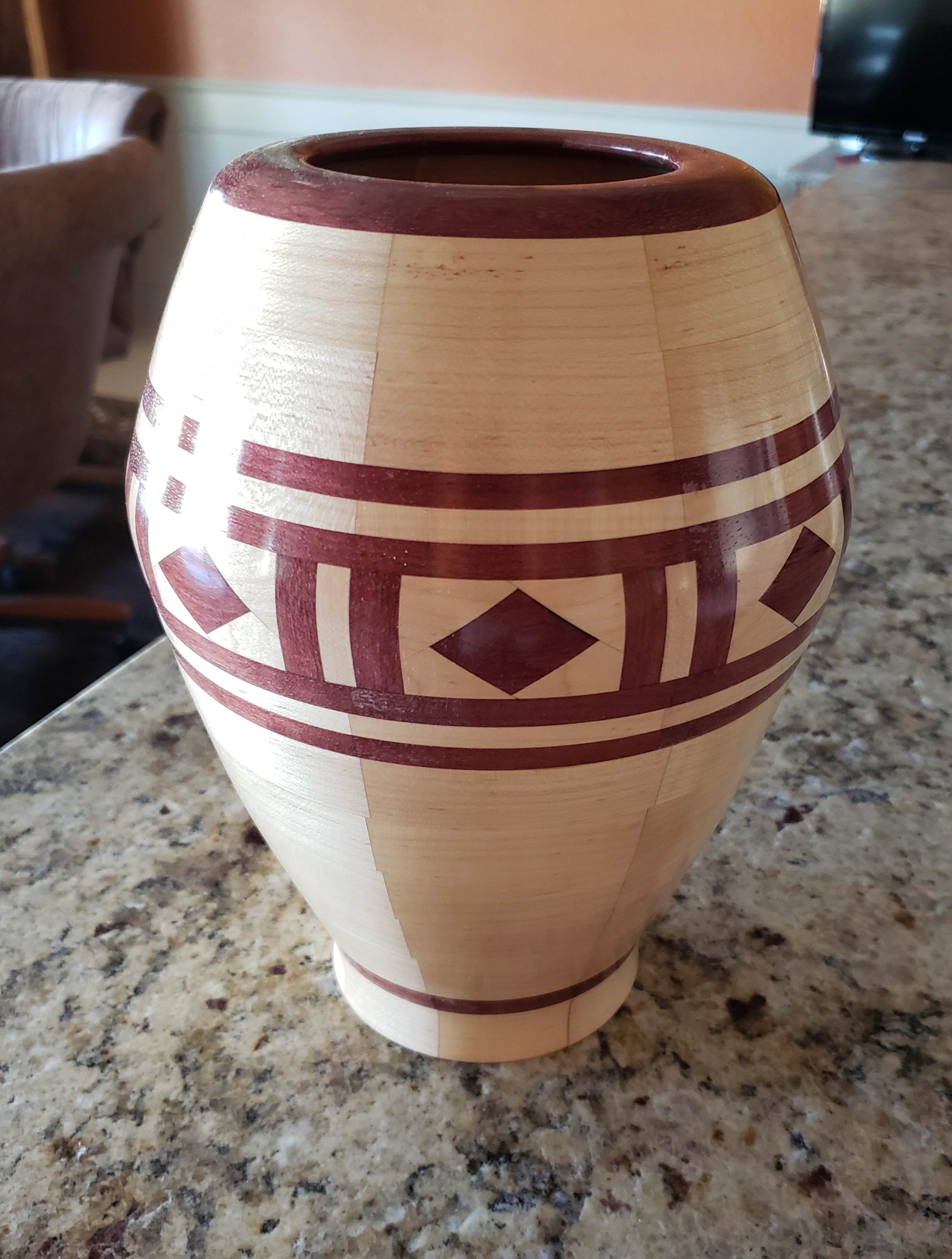 Vase of maple, cherry, and purple heart. ↓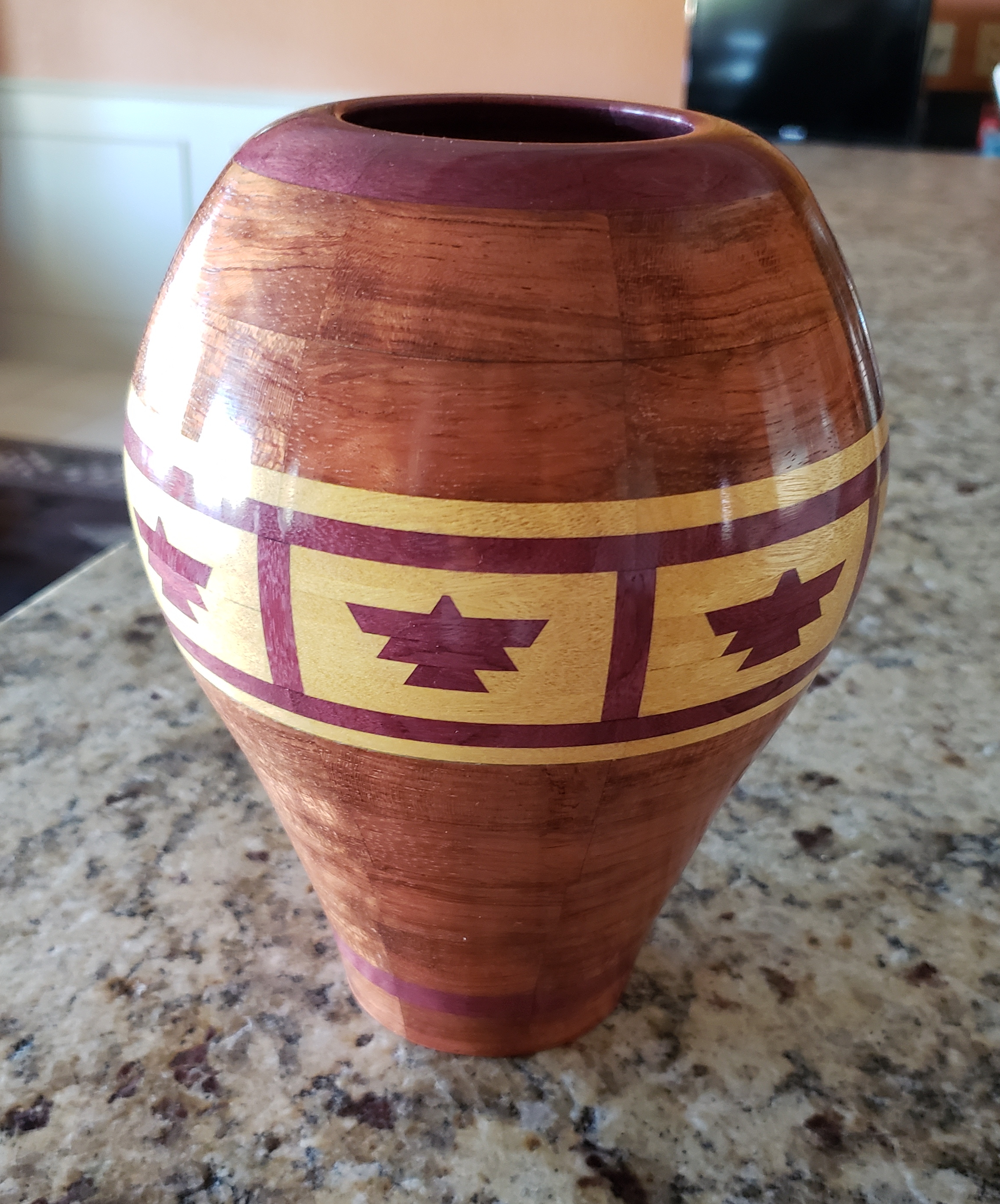 Dish with epoxy inlays. ↓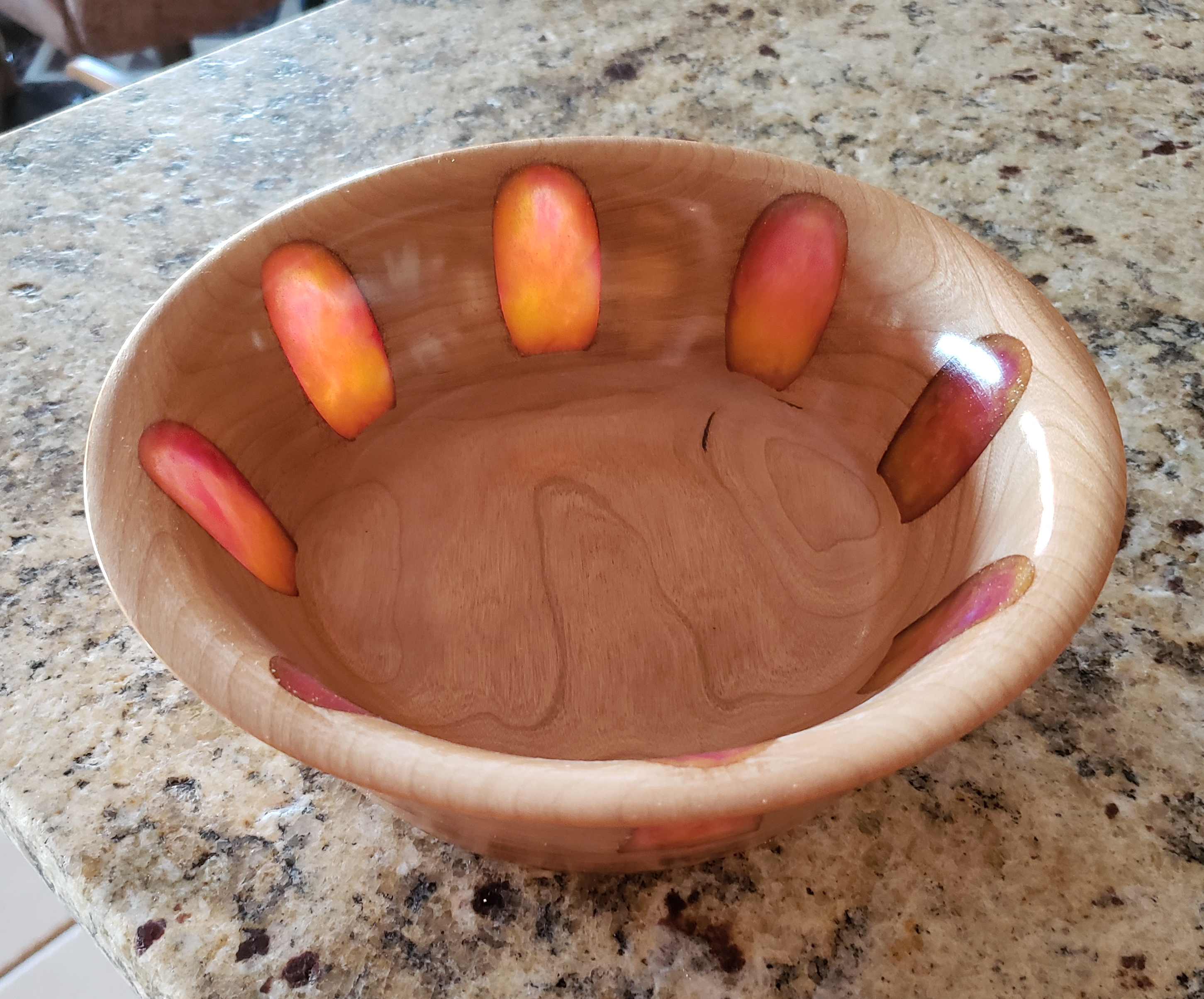 Bowl with maple and walnut. ↓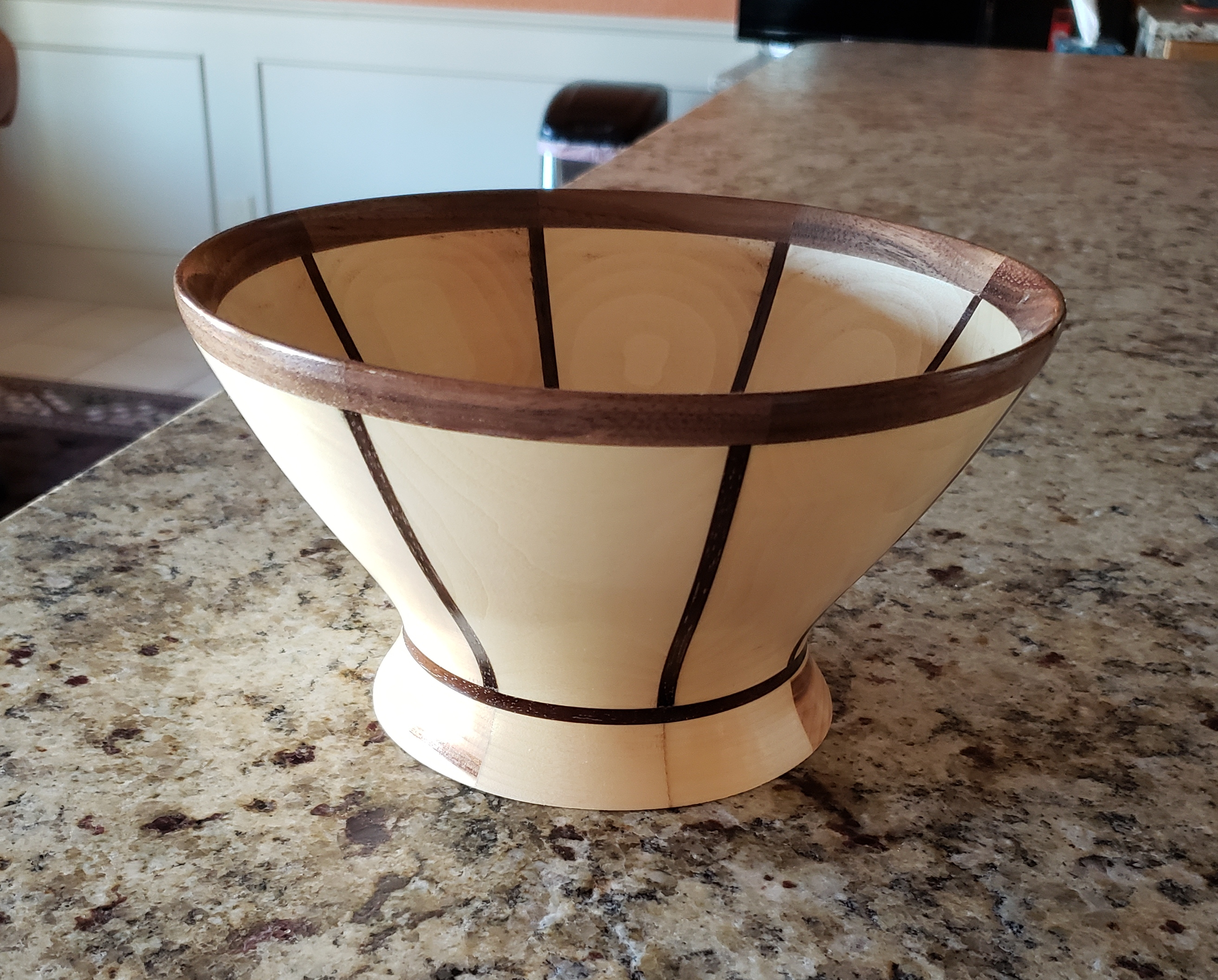 Segmented bowl with several contrasting woods. ↓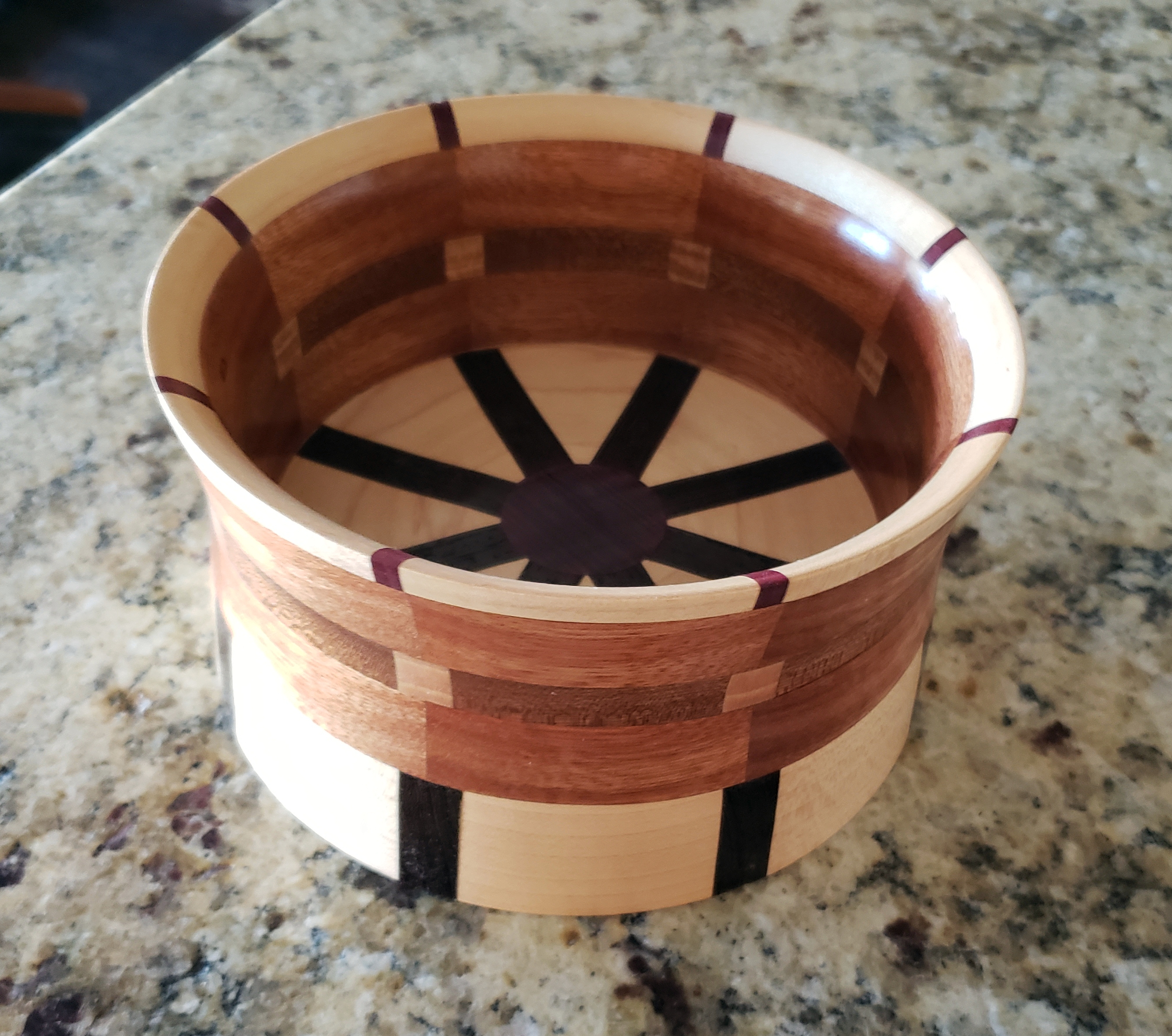 Two segmented bowls. ↓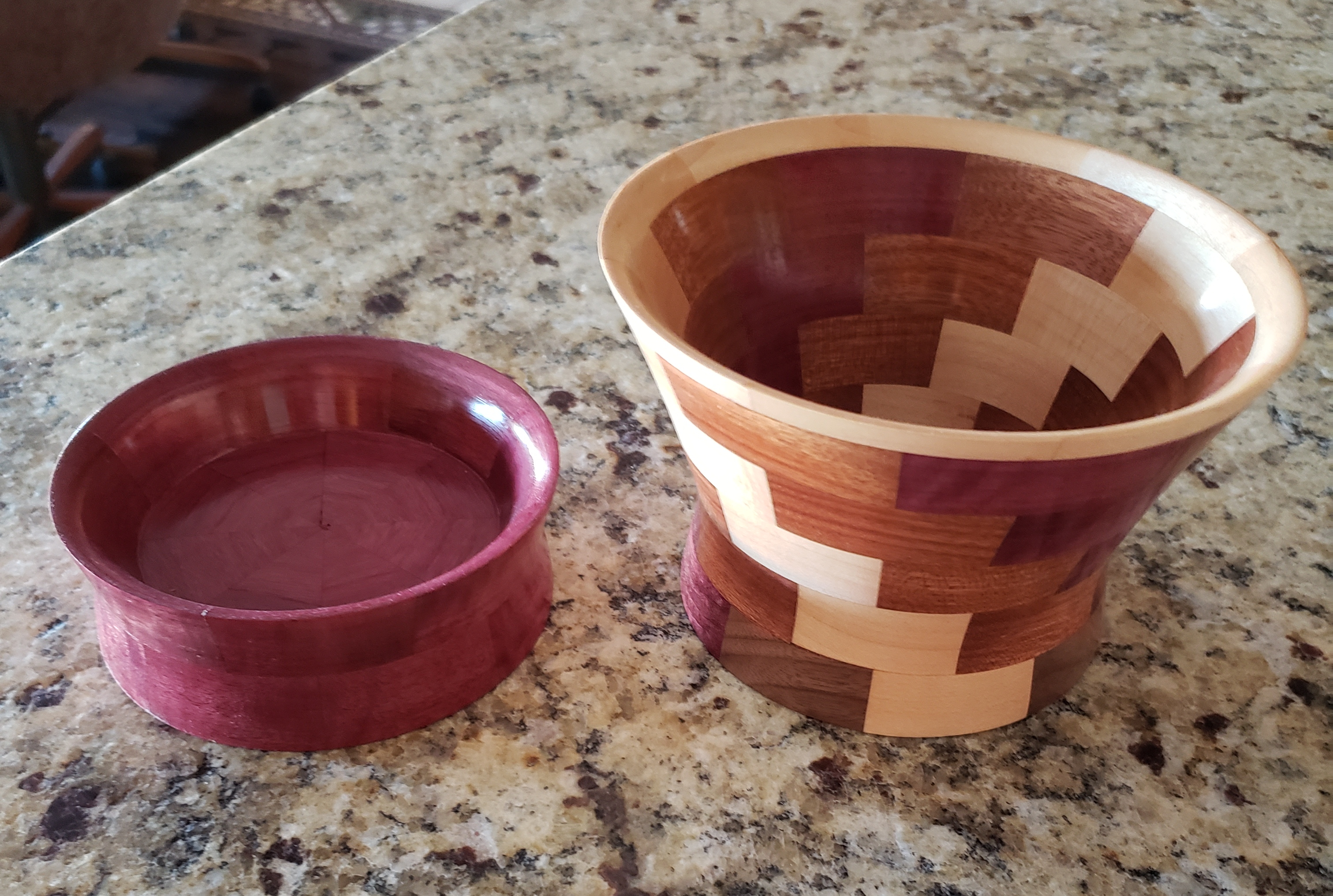 Robert Turner's Gallery
18-01 Maple Inlay into Cherry. This is the logo of Mesa High School. The logo was cut from maple then inlay-ed into cherry. Both parts, base and inlay, were cut with the school's CNC machine. ↓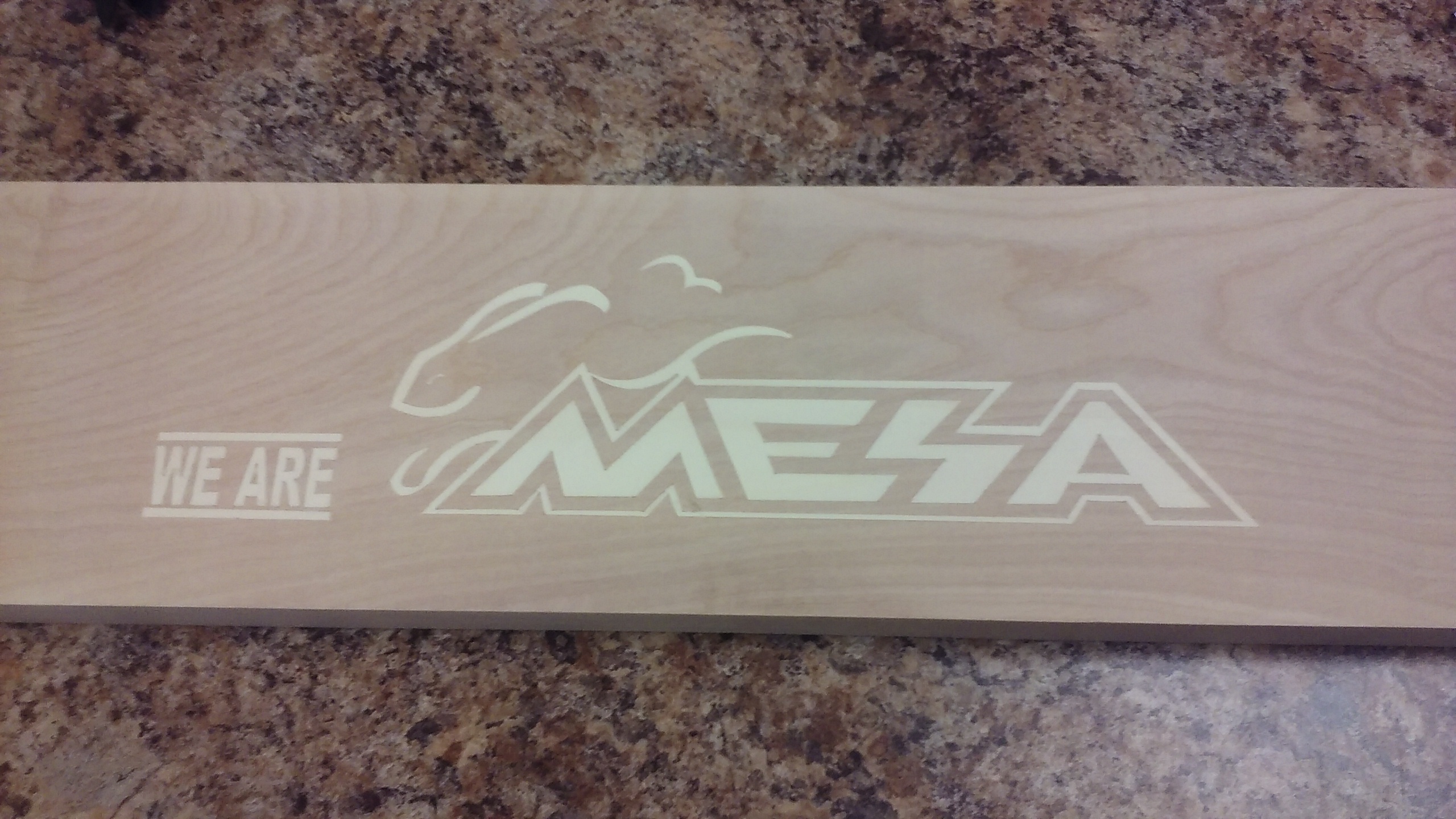 18-02 Walnet Inlay into Pine. This inlay of walnut and pine was created by Dave Monroy at Mesa High School using the CNC equipment located there. ↓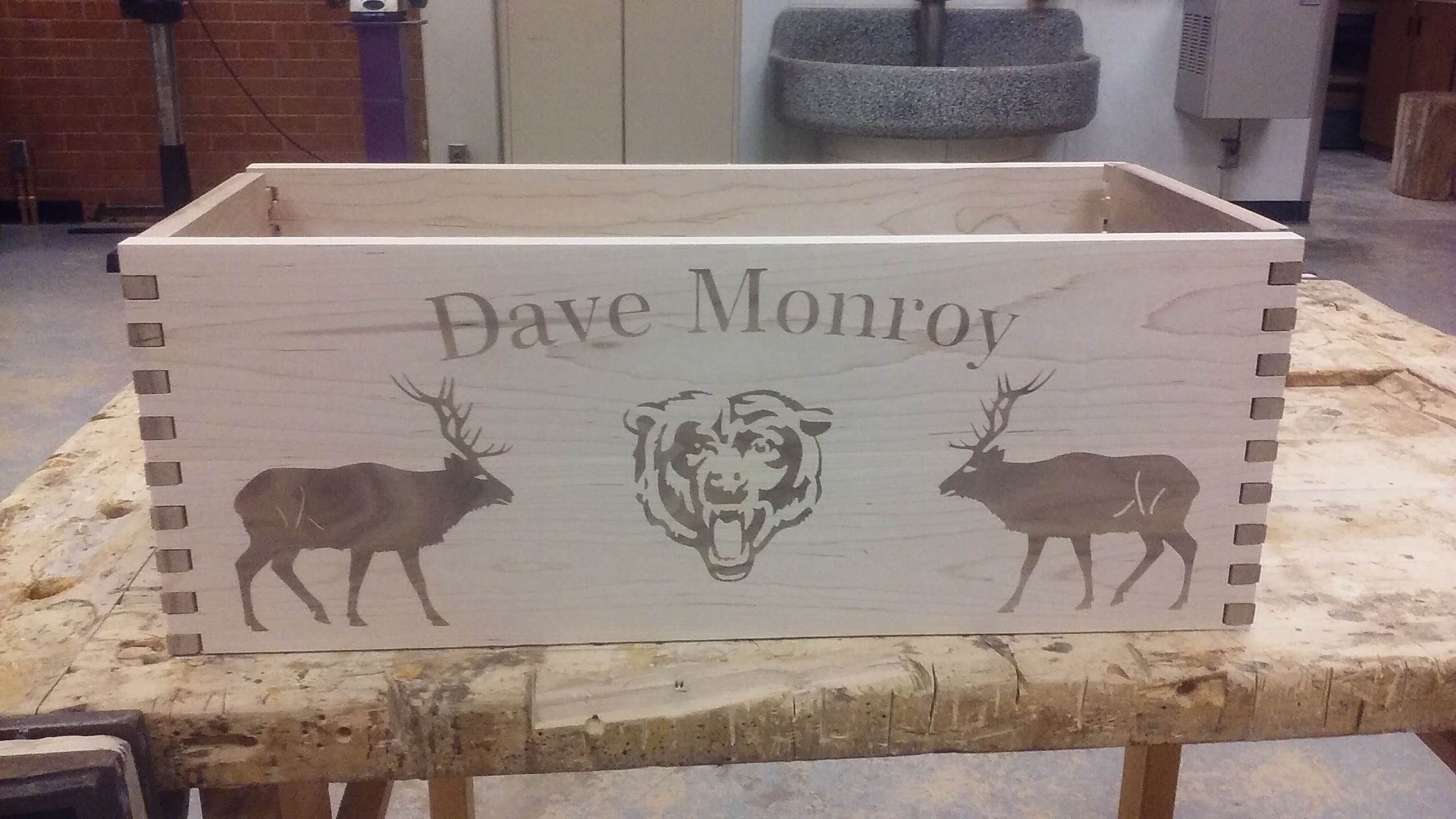 18-03a Corner Bar. This corner bar is 90 inches tall and 42 inches across the front. Made of oak and oak plywood and middle shelf is corian. ↓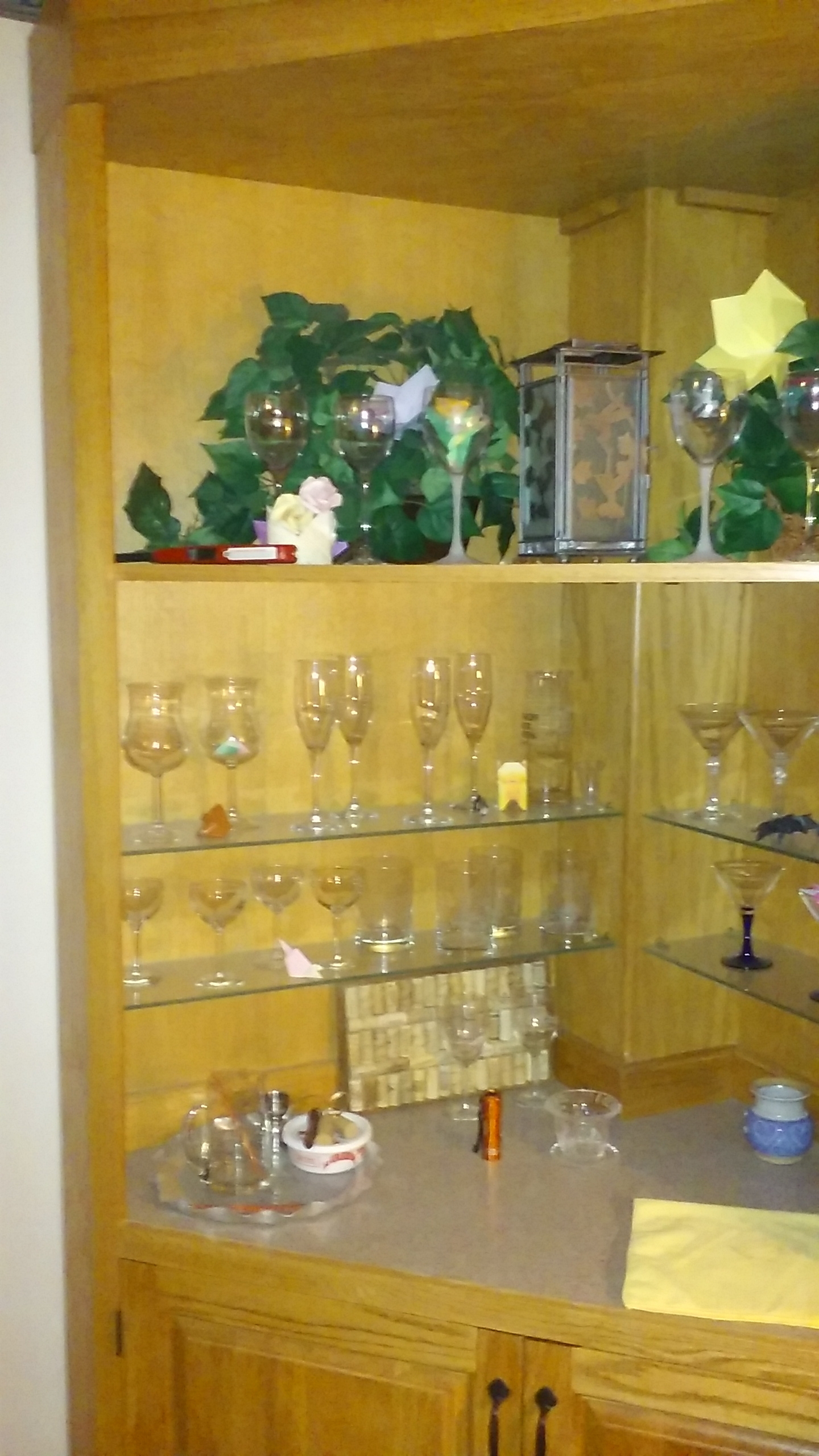 18-03b Corner Bar Full View. ↓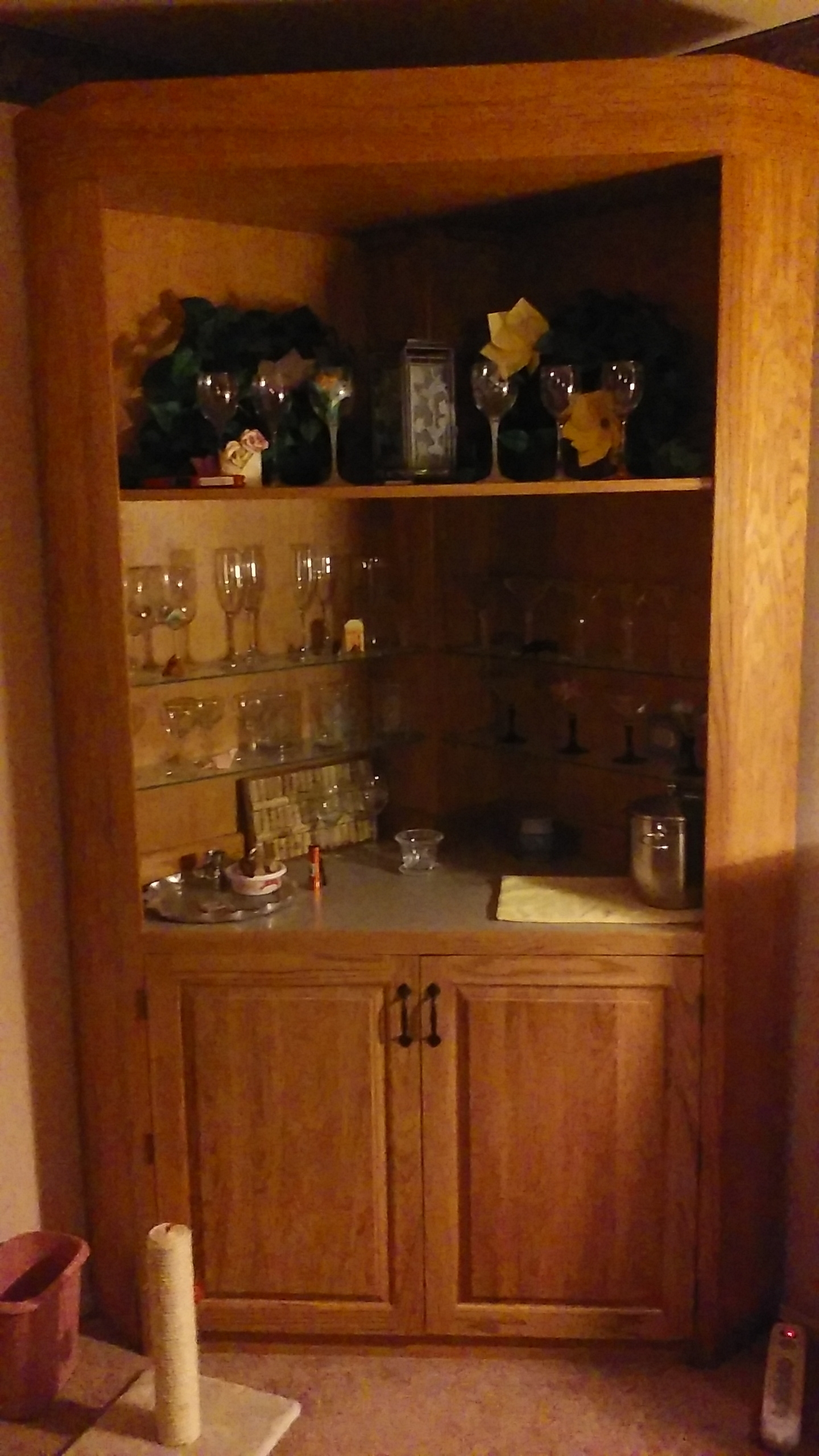 18-04a Child's Plywood Rocker. This plywood rocker is designed for children. Taken from Wood Magazine then modified to be cut out via CNC equipment. ↓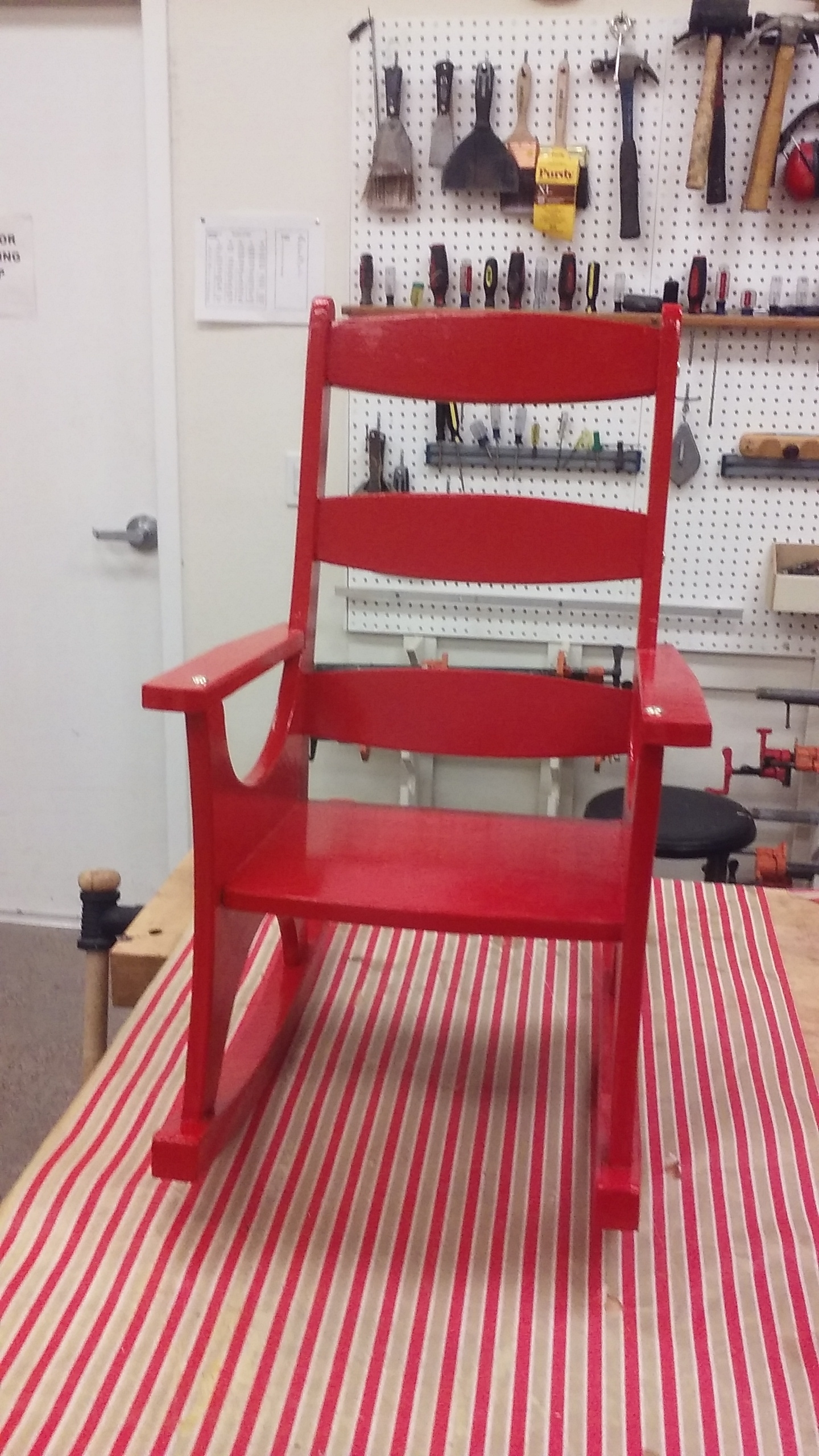 18-04b Child's Rocker. ↓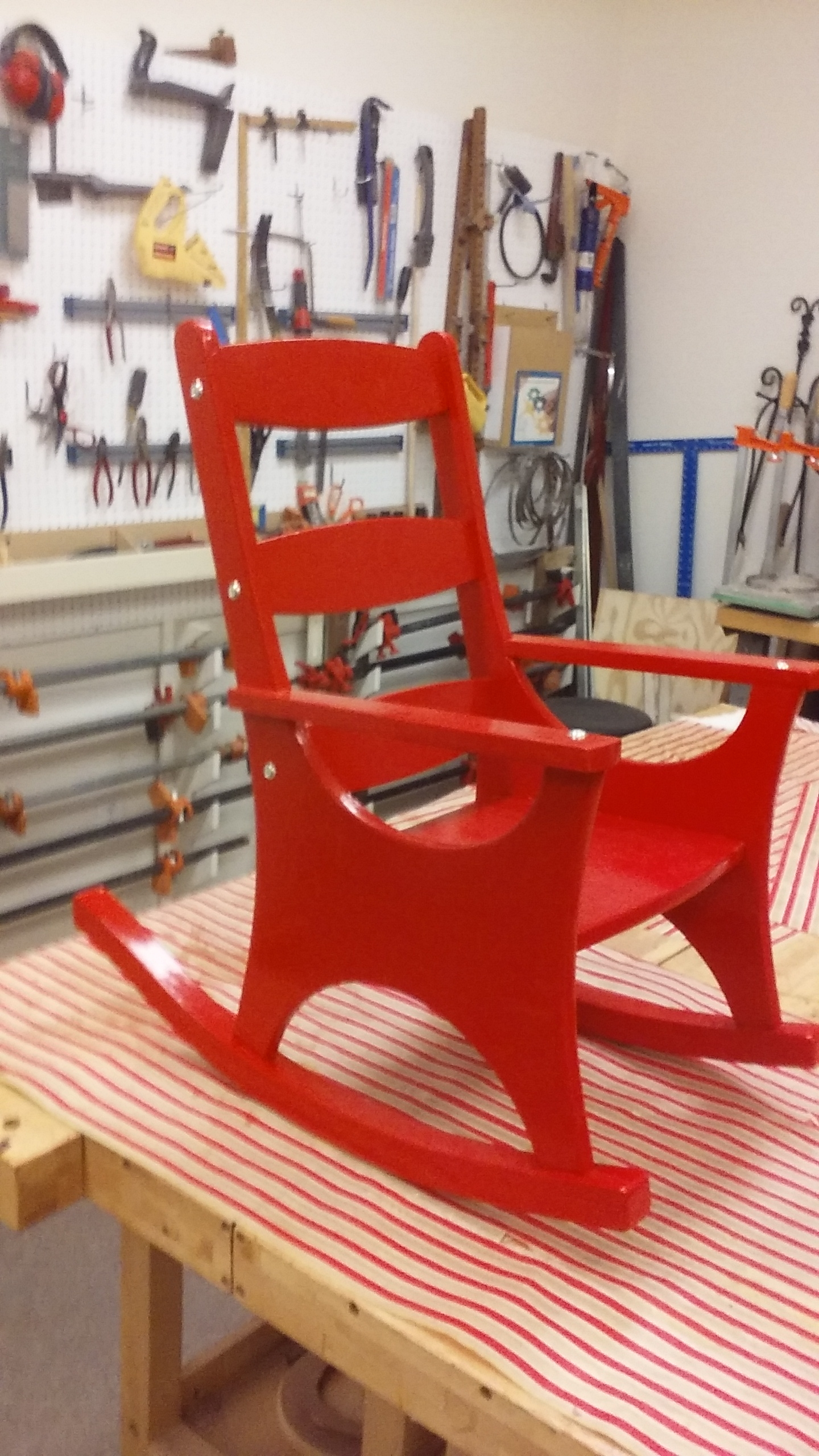 18-04c Child's Rocker Plywood. This is the 3/4" plywood upon completion of CNC process. ↓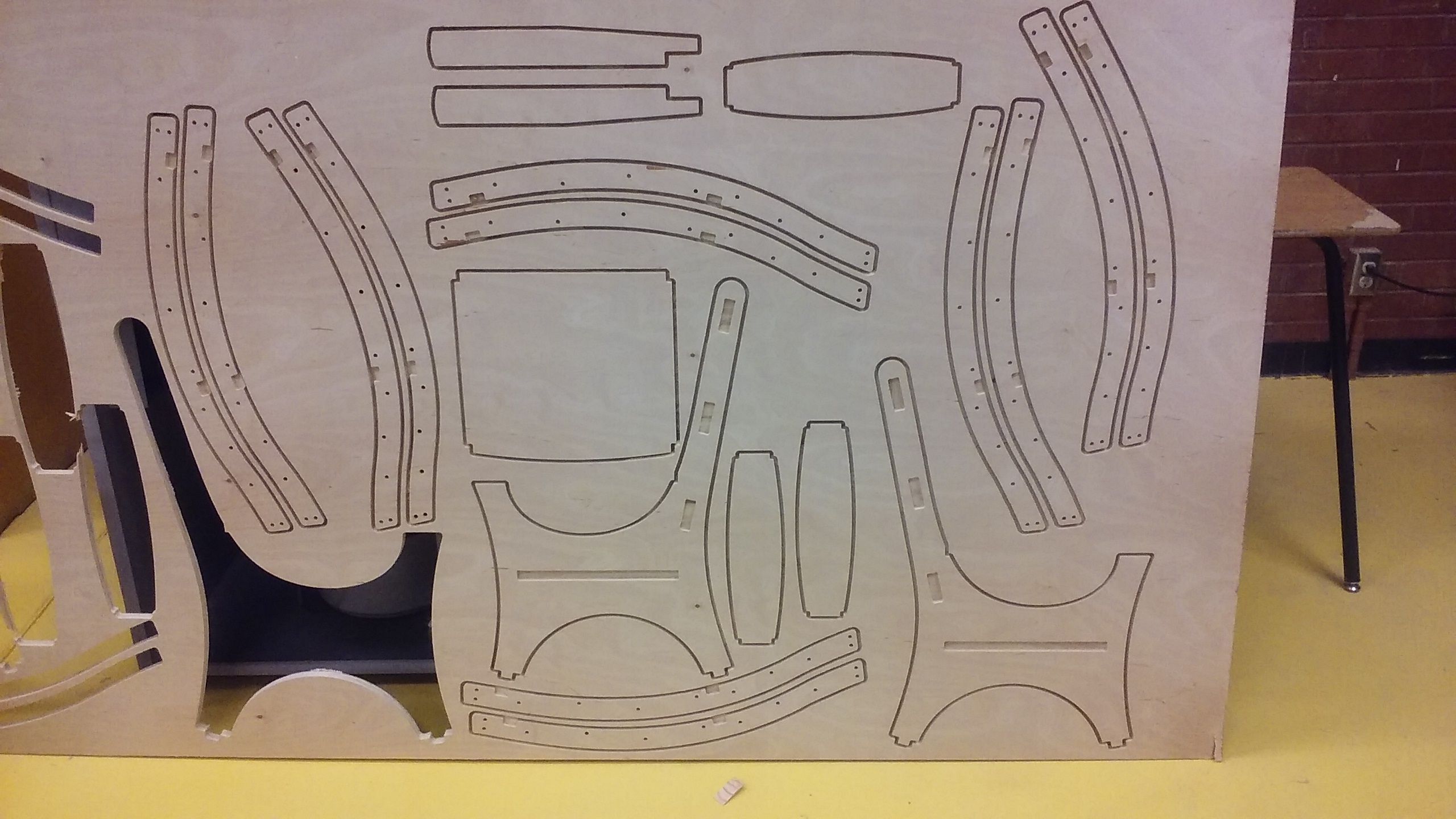 18-04d Child's Rocker Plywood. The plywood for the child's rocker just after finished being cut out on the CNC machine. Close up of some cuts. ↓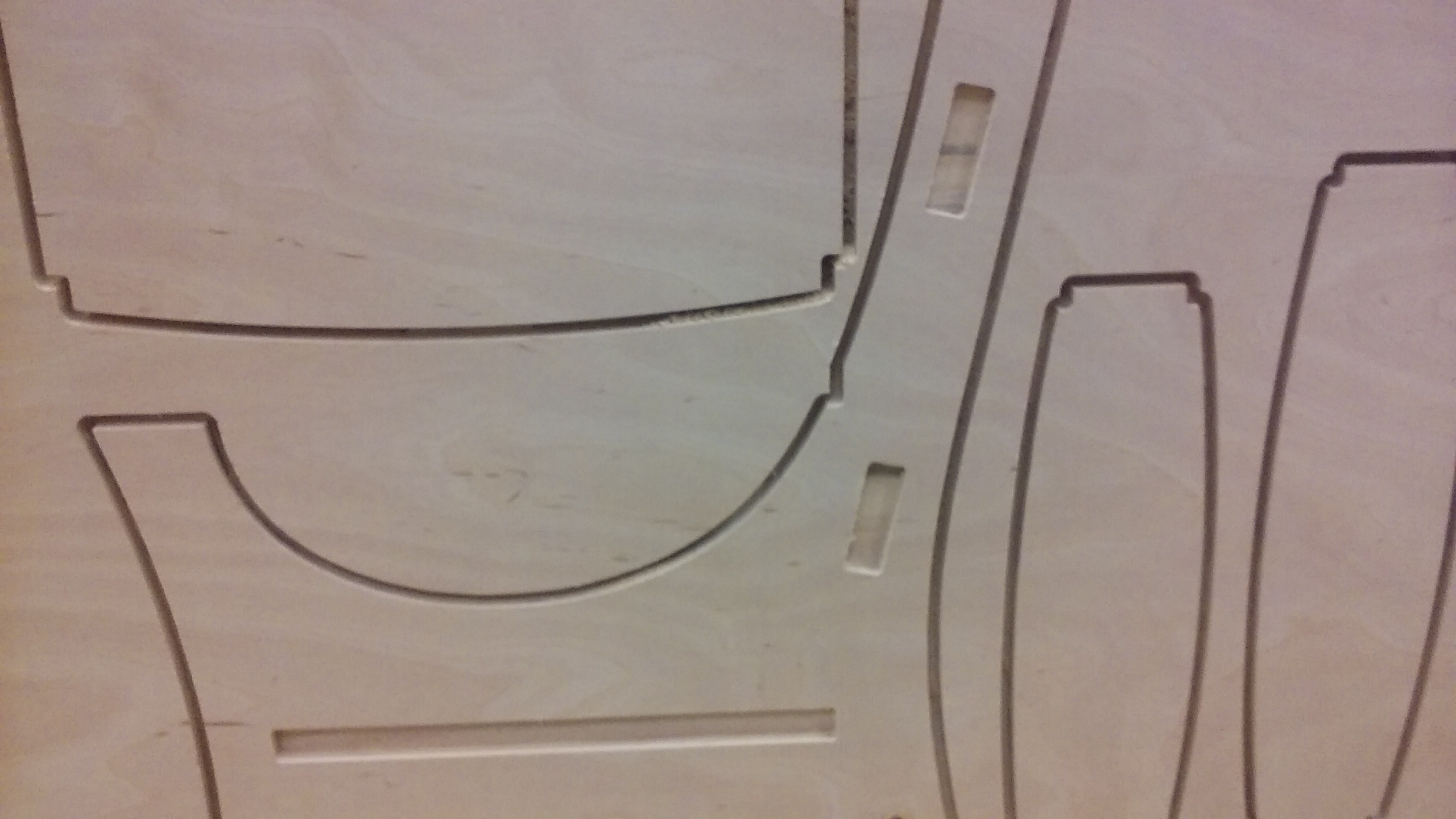 18-05 Alder Business Card Holder. This 1/8" thick alder card holder was cut out using a 60 watt laser engraver. Finished with spray lacquer. ↓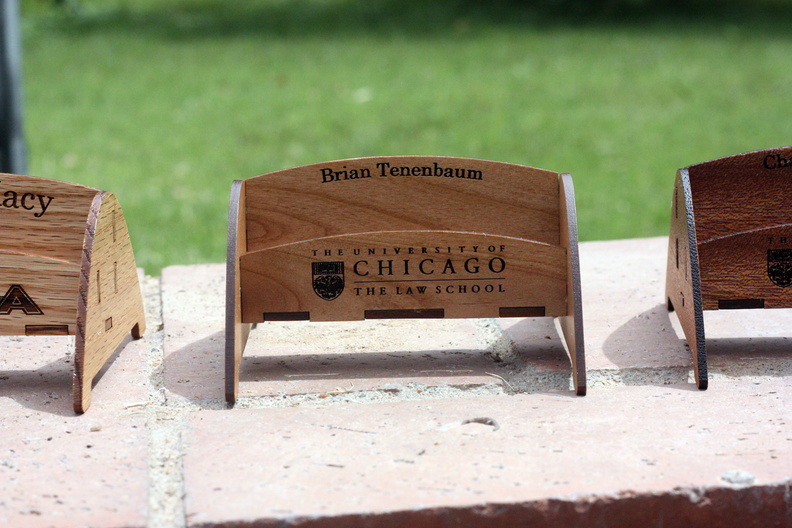 18-06a Doll Cradle Parts. These are the unassembled parts of the doll rocking cradle. ↓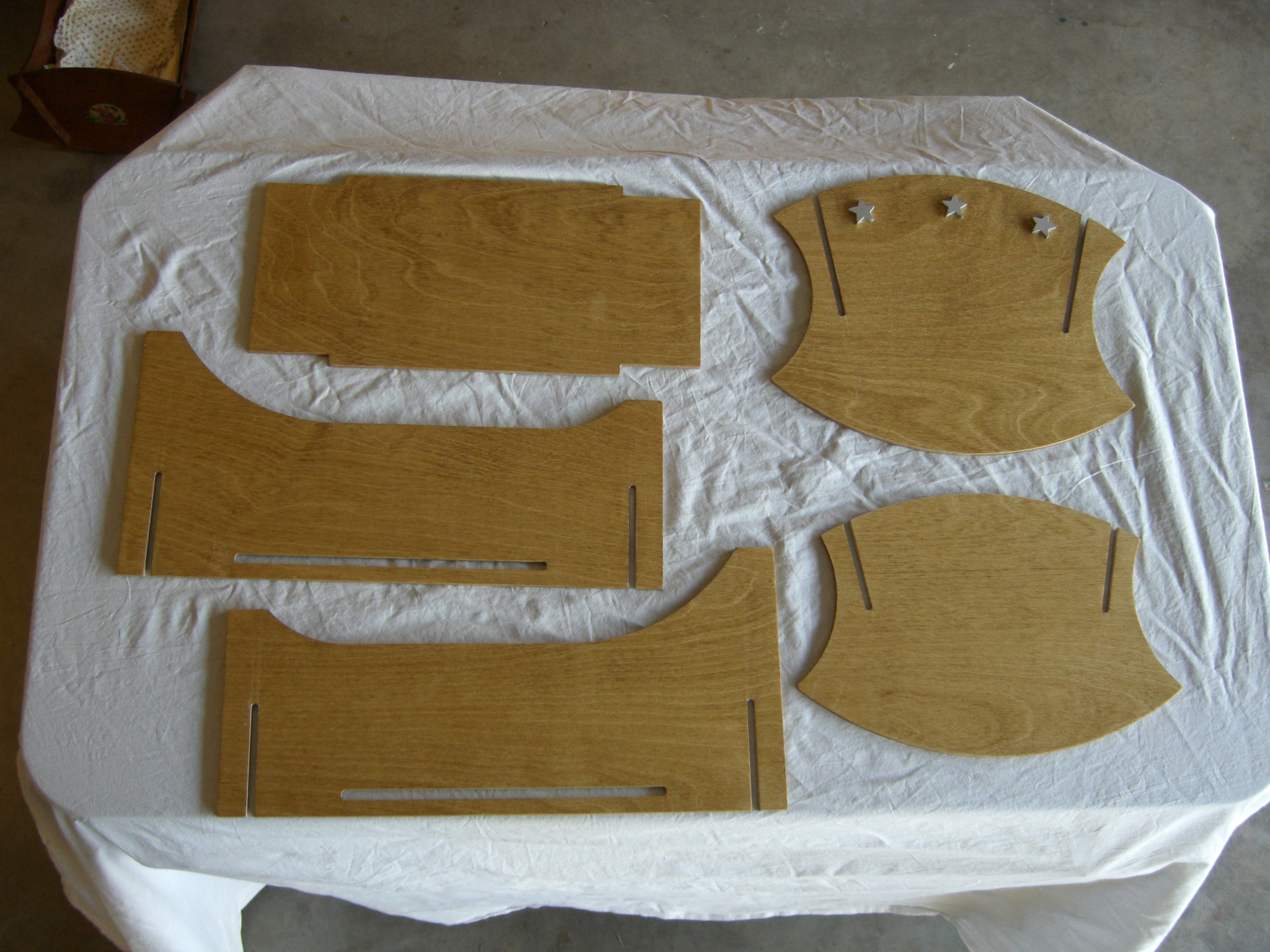 18-06b Three Doll Cradles. These doll cradles are: new finished with blue tinted lacquer; the original circa 1955; new finished with stain and polyurethane. ↓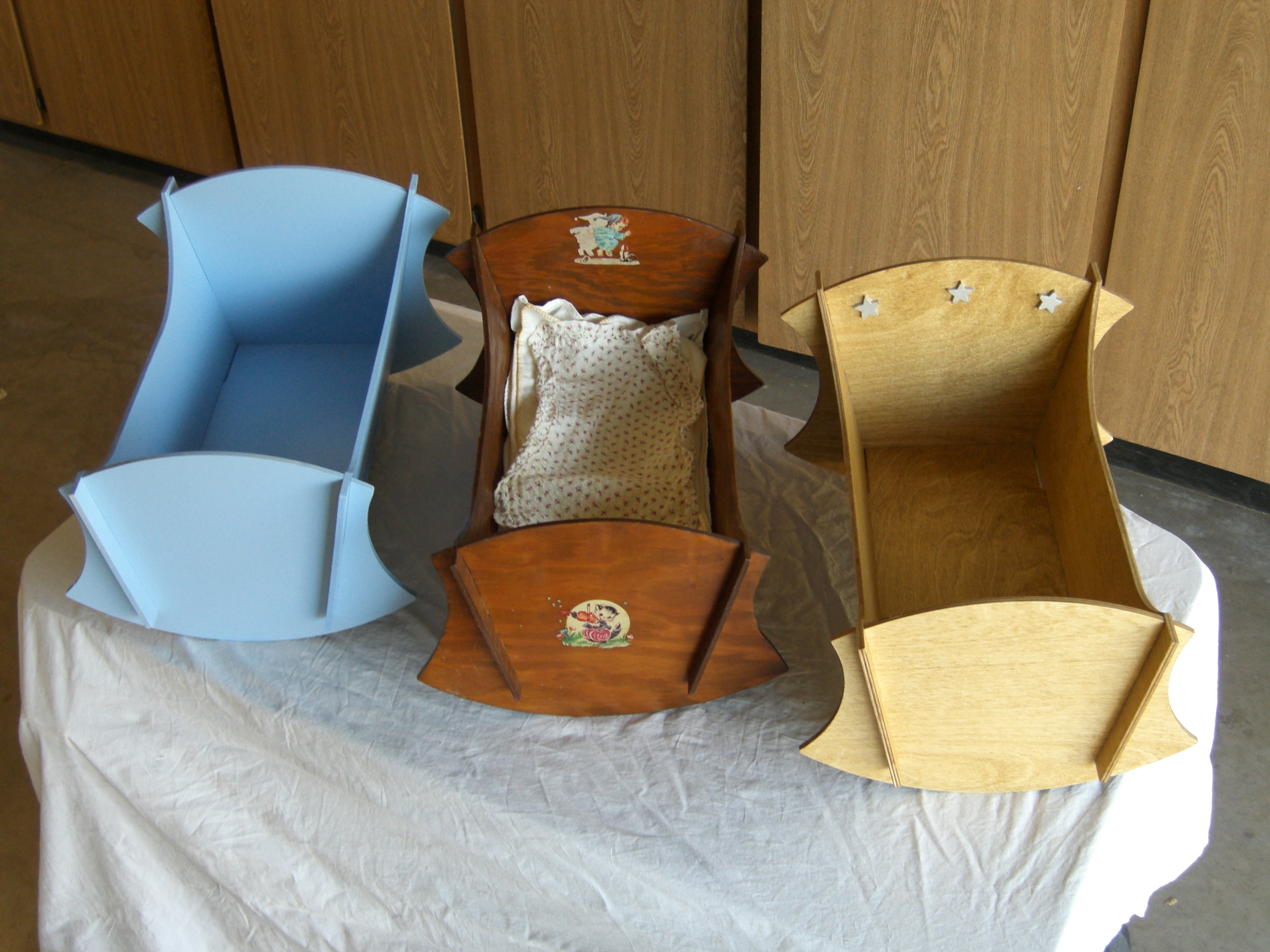 18-07 Mahogany Bench 1217. A bench to be placed at the end of the bed. ↓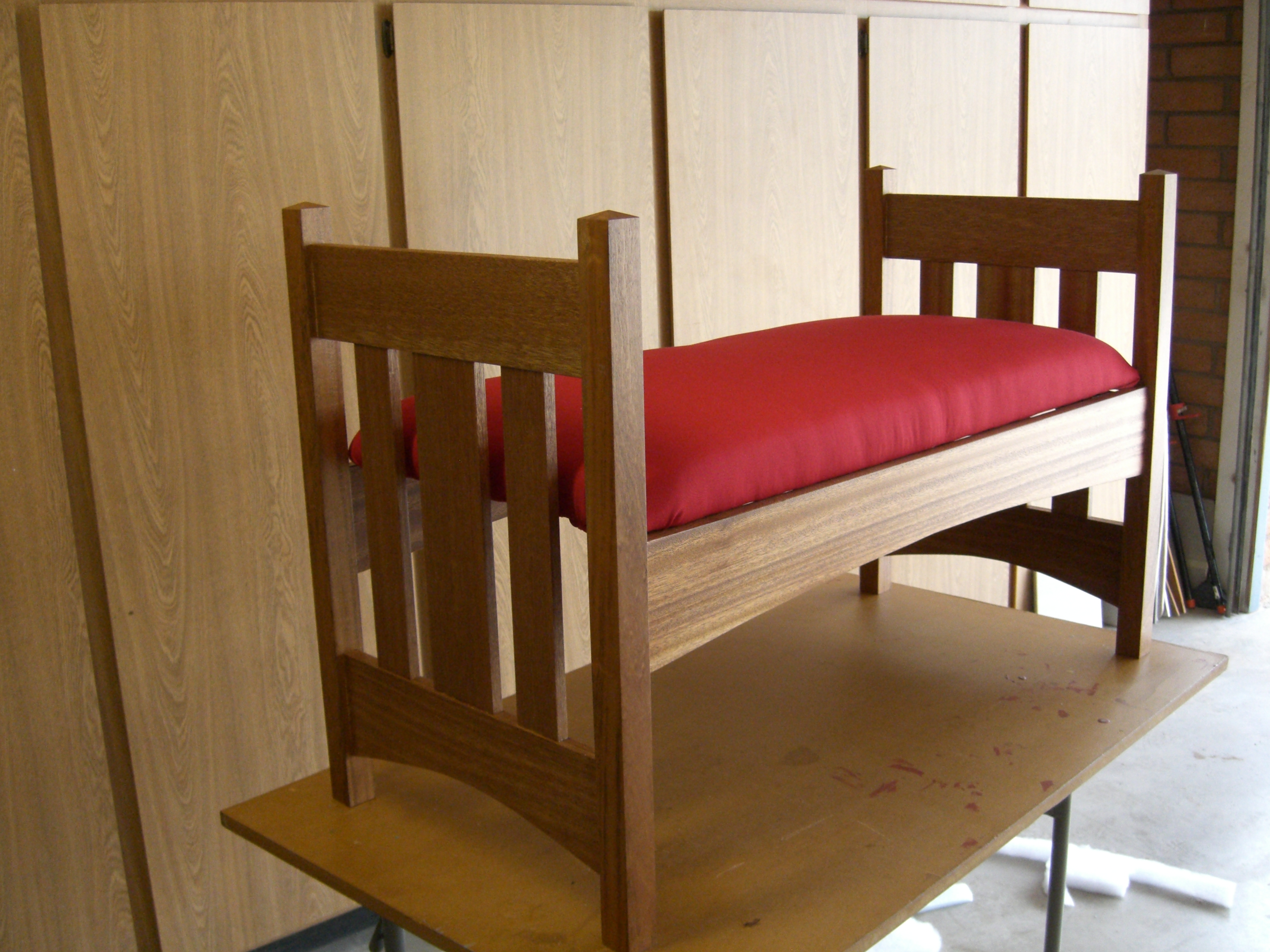 18-08a MDF Jewelry Box. This jewelry was constructed from MDF, stained with yellow and orange dyes, the sprayed with lacquer. At least 50 versions were made of this box by high school students using CNC equipment. ↓

18-08b MDF Jewelry Box, top opened. The box has a top for storage, two small drawers, and wider drawer. ↓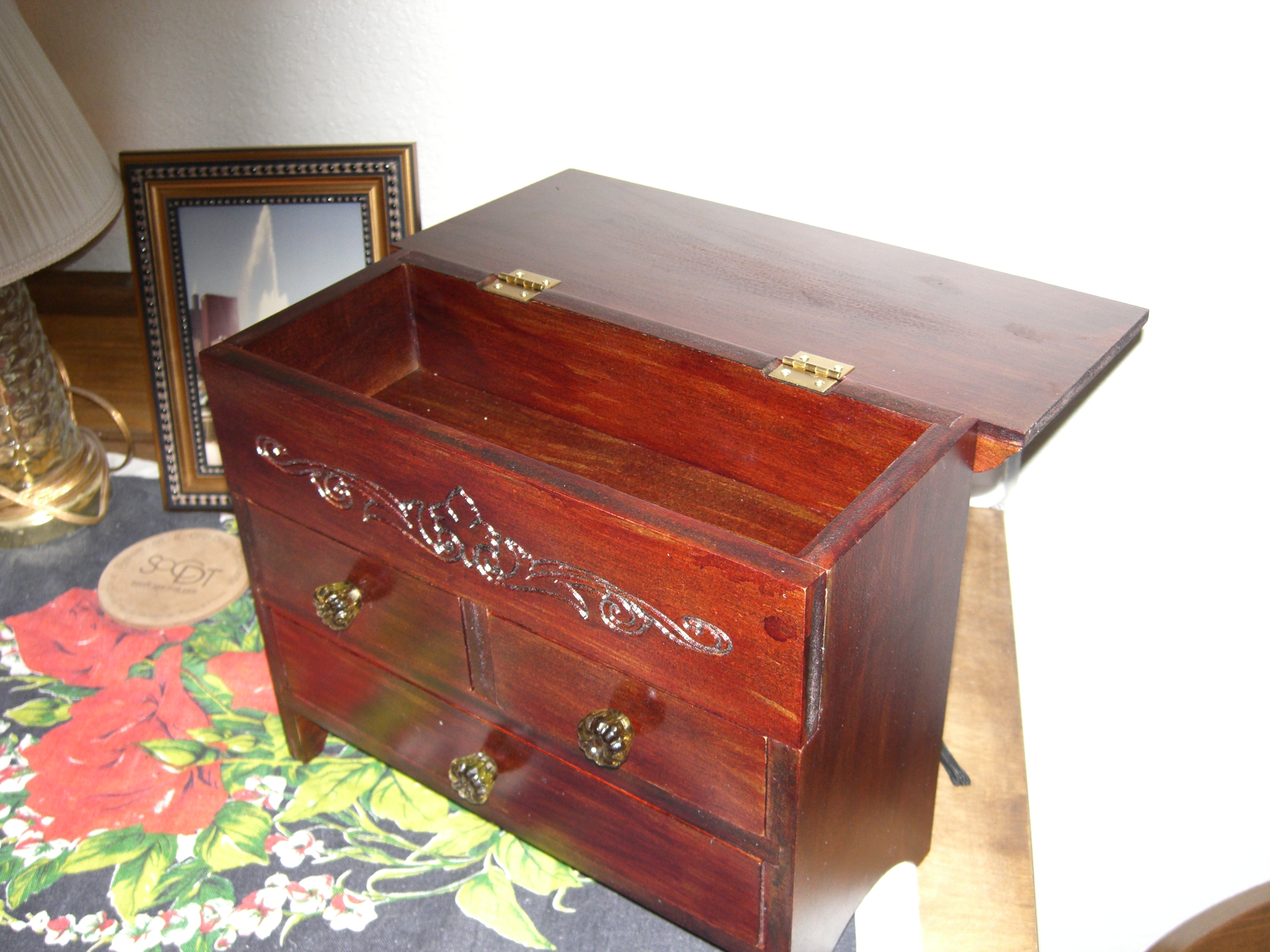 18-10a Double sided segmented bowls. These bowls can be placed with either side side up. ↓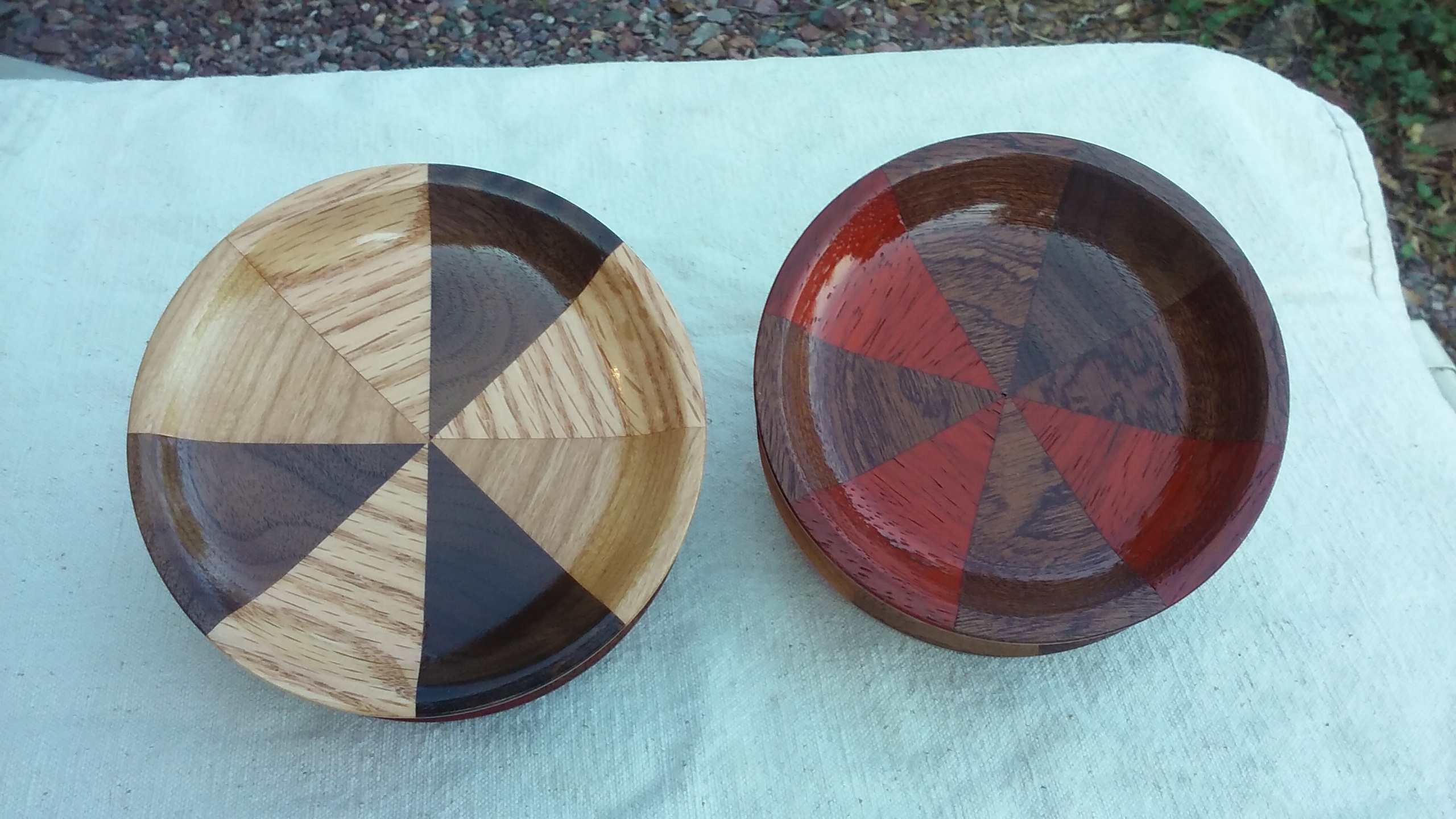 18-10b Double sided bowl. These bowls can be placed with either side side up. ↓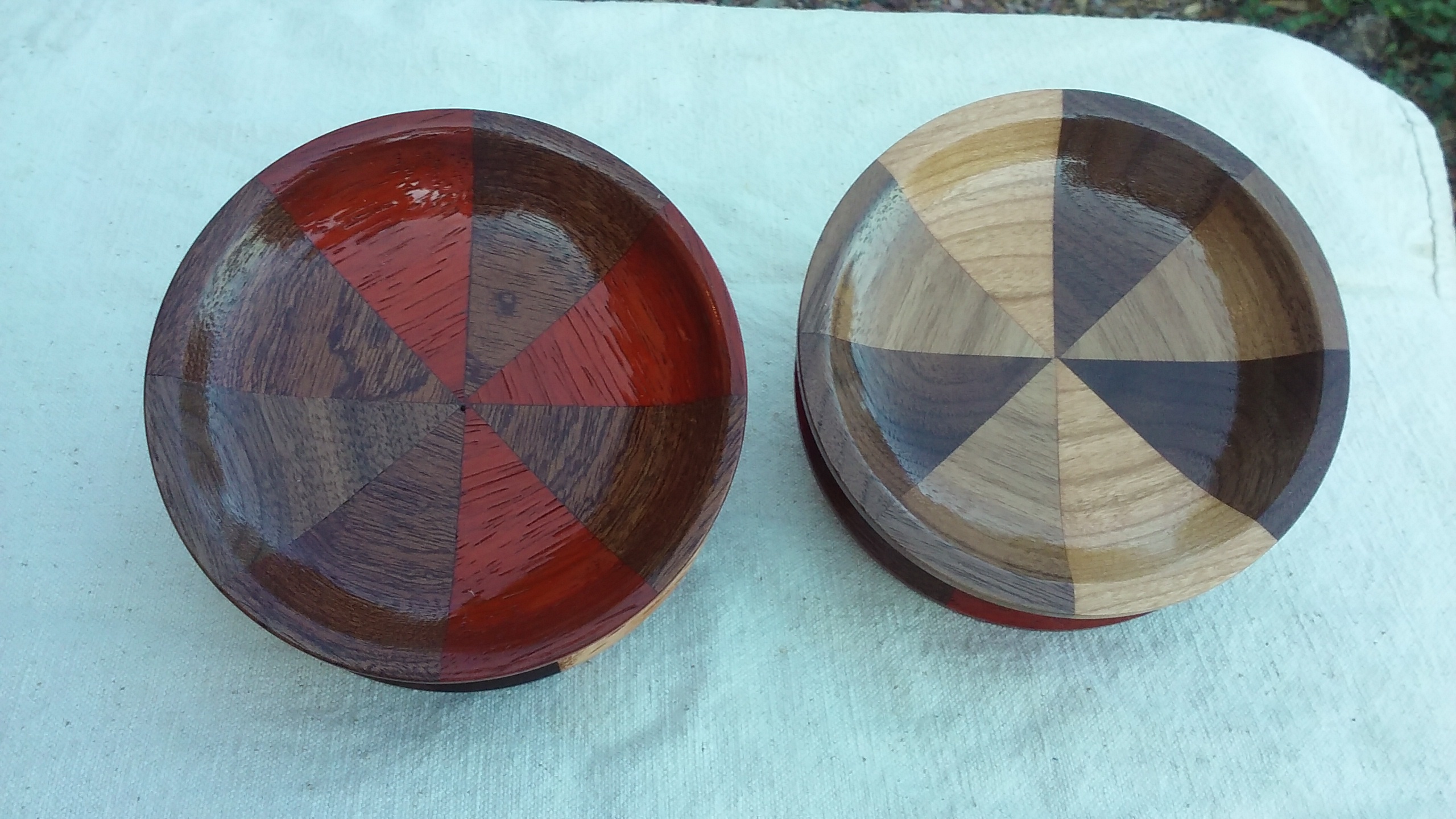 20-02 Coffee grinder. ↓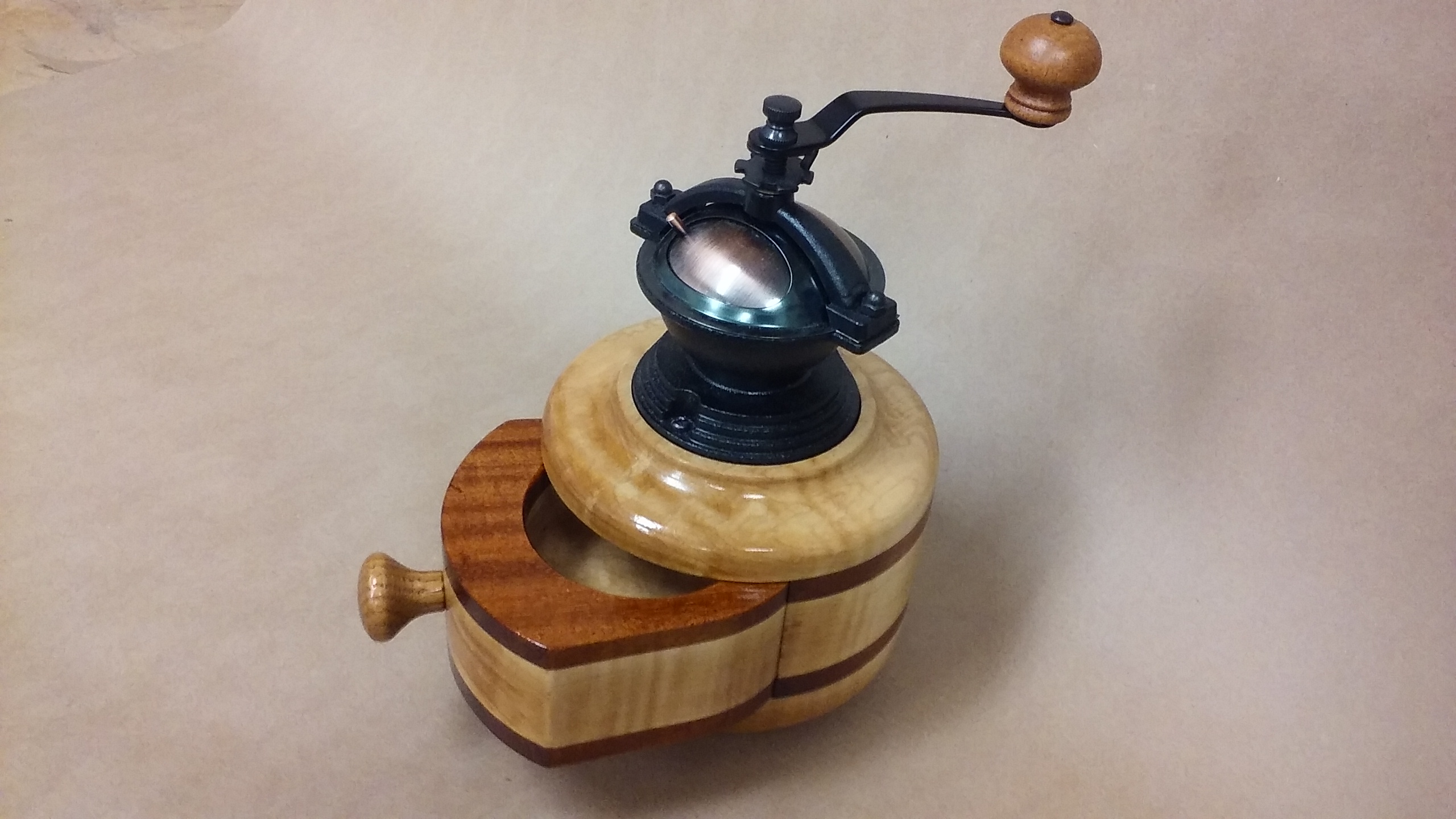 ---
A LITTLE BIT OF OUR HISTORY -- INSTALLING THE SAWDUST COLLECTORS IN THE NEW PALO VERDE BUILDING
The trusses are up, except at the North end. ↓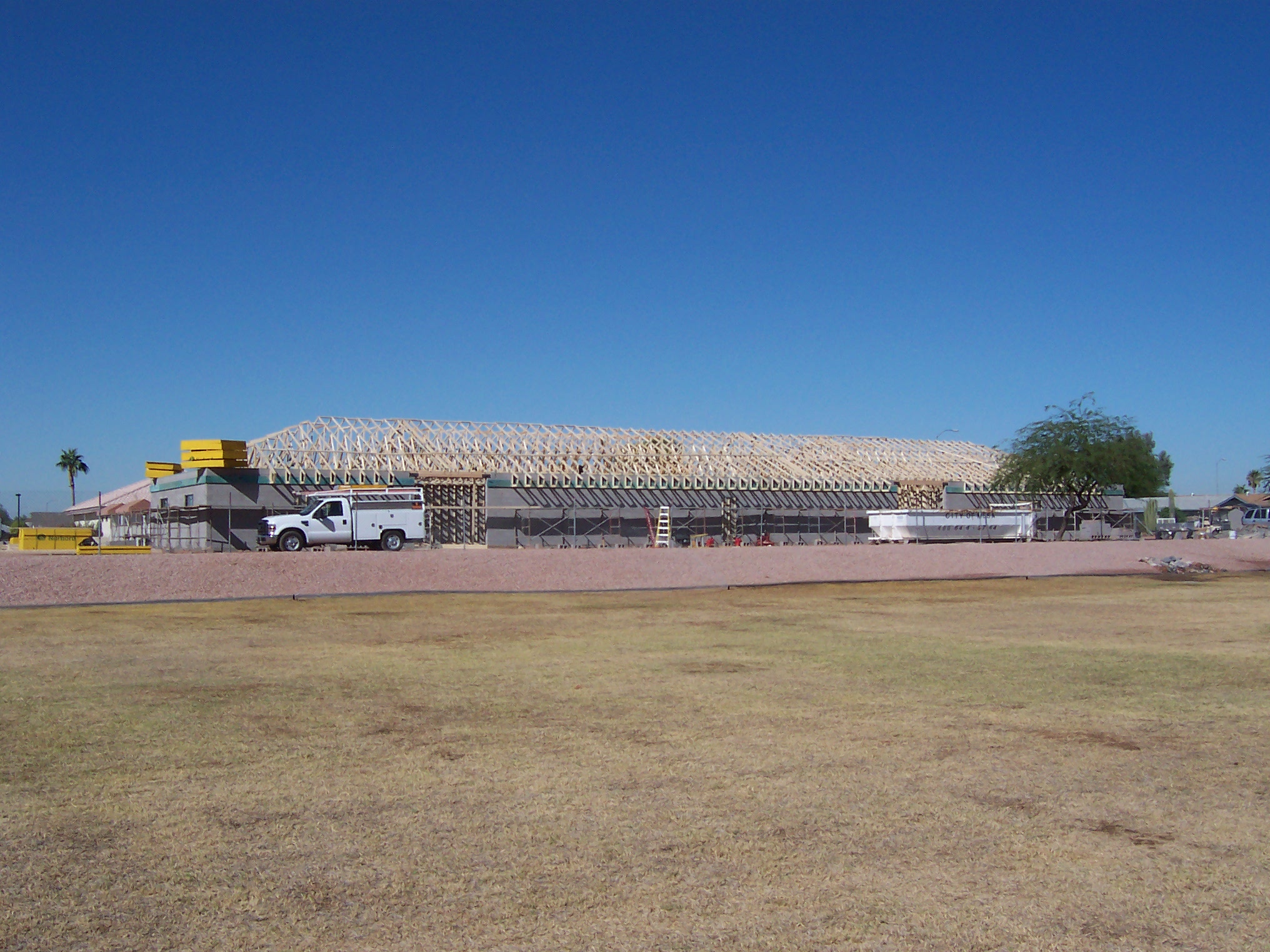 The big shaker for separating fine sawdust goes up first. ↓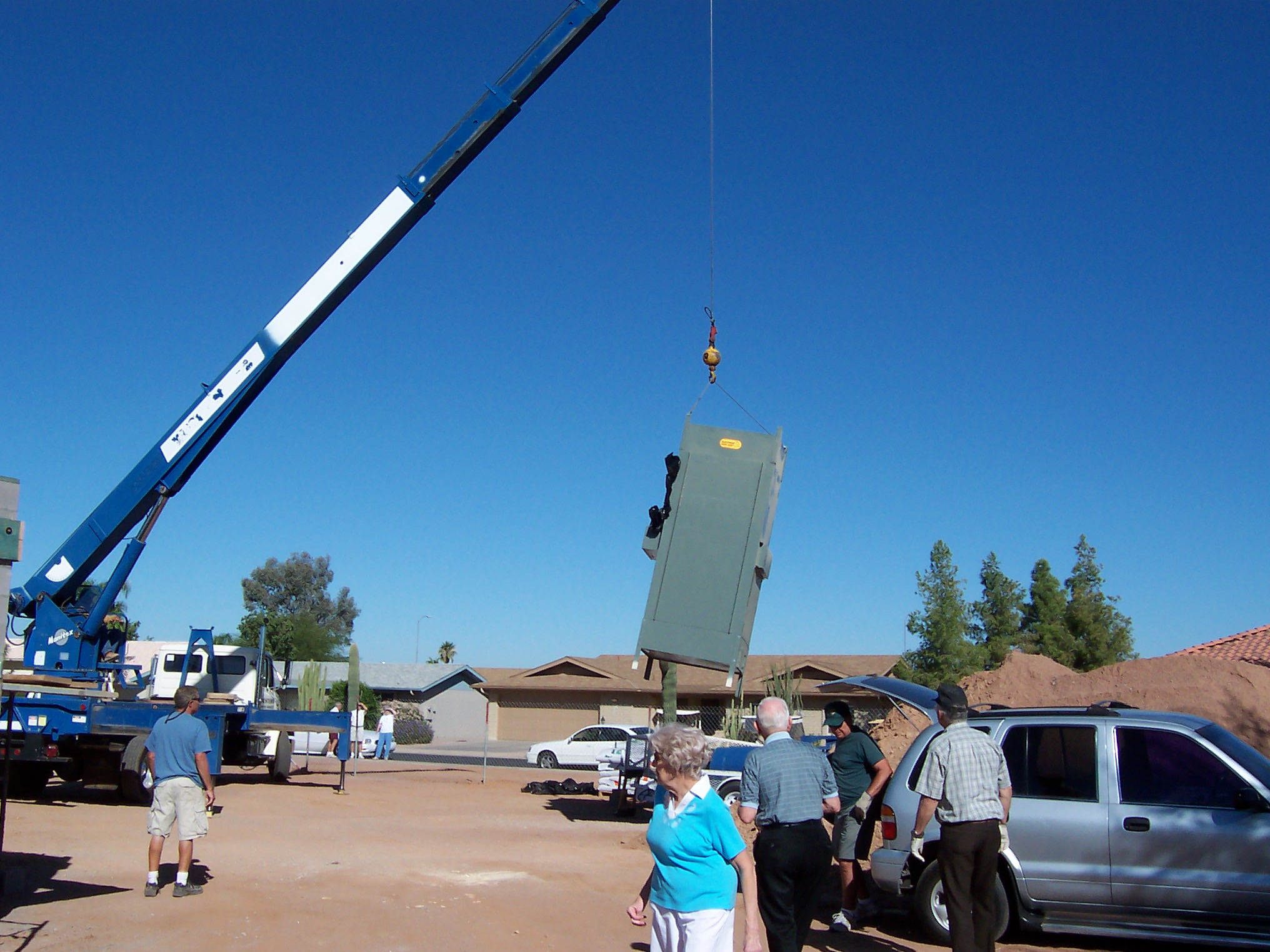 The last four rafters have been left off so the sawdust collectors can be installed. ↓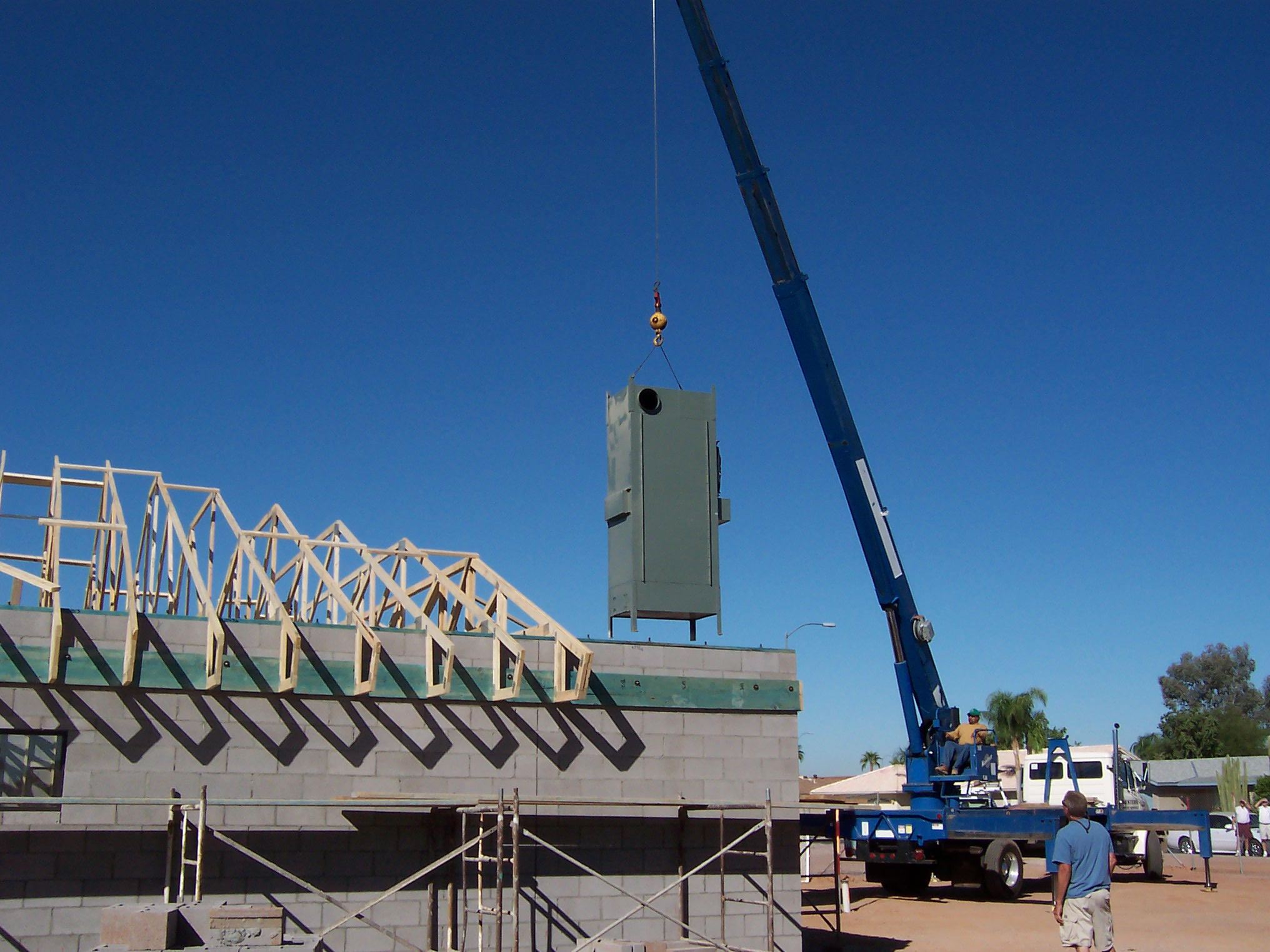 The big shaker is over the basement now. You can see the walls and ceiling of the new Woodshop
like you've never seen them before. ↓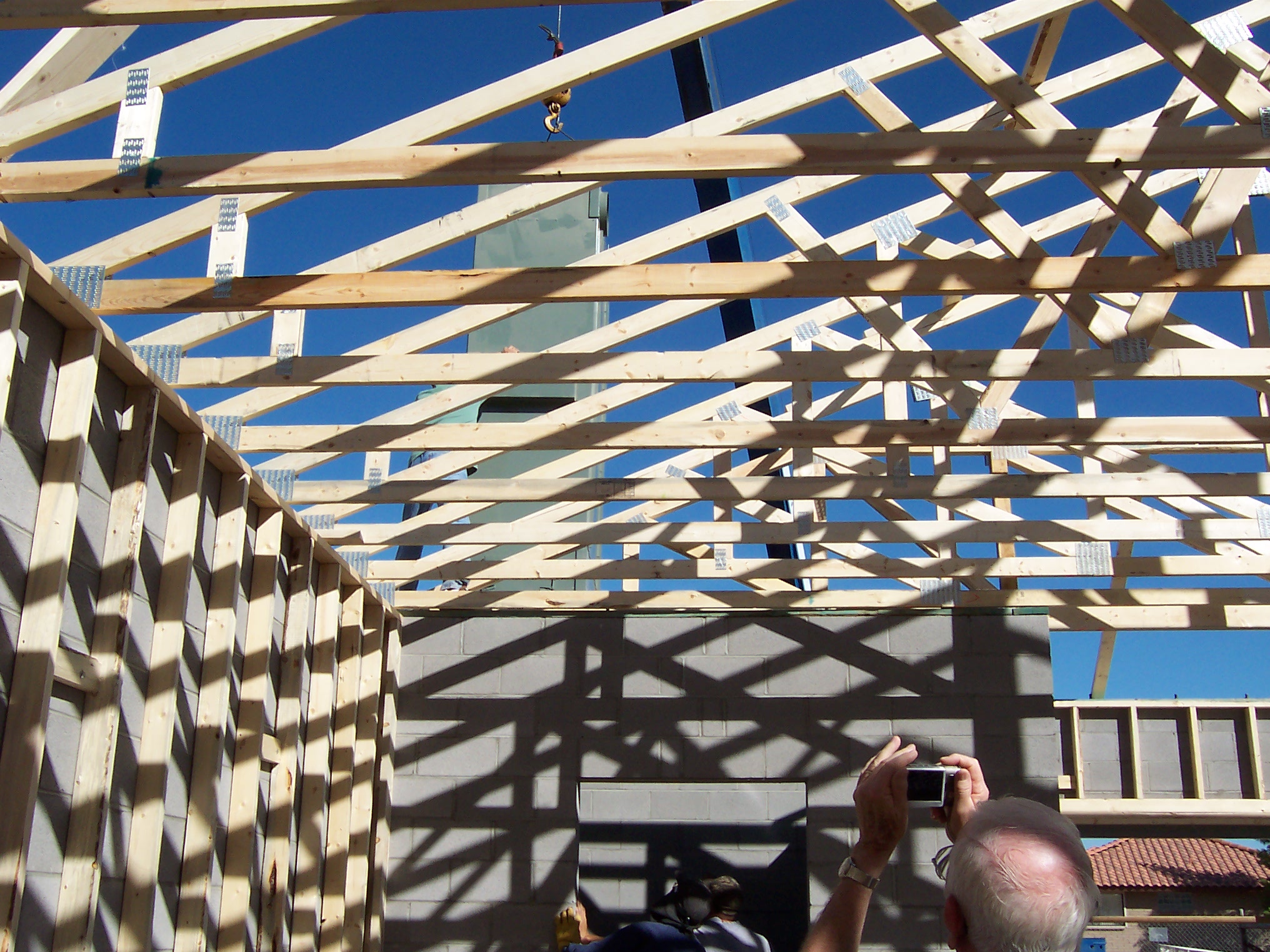 The big shaker is being lowered into the basement now. ↓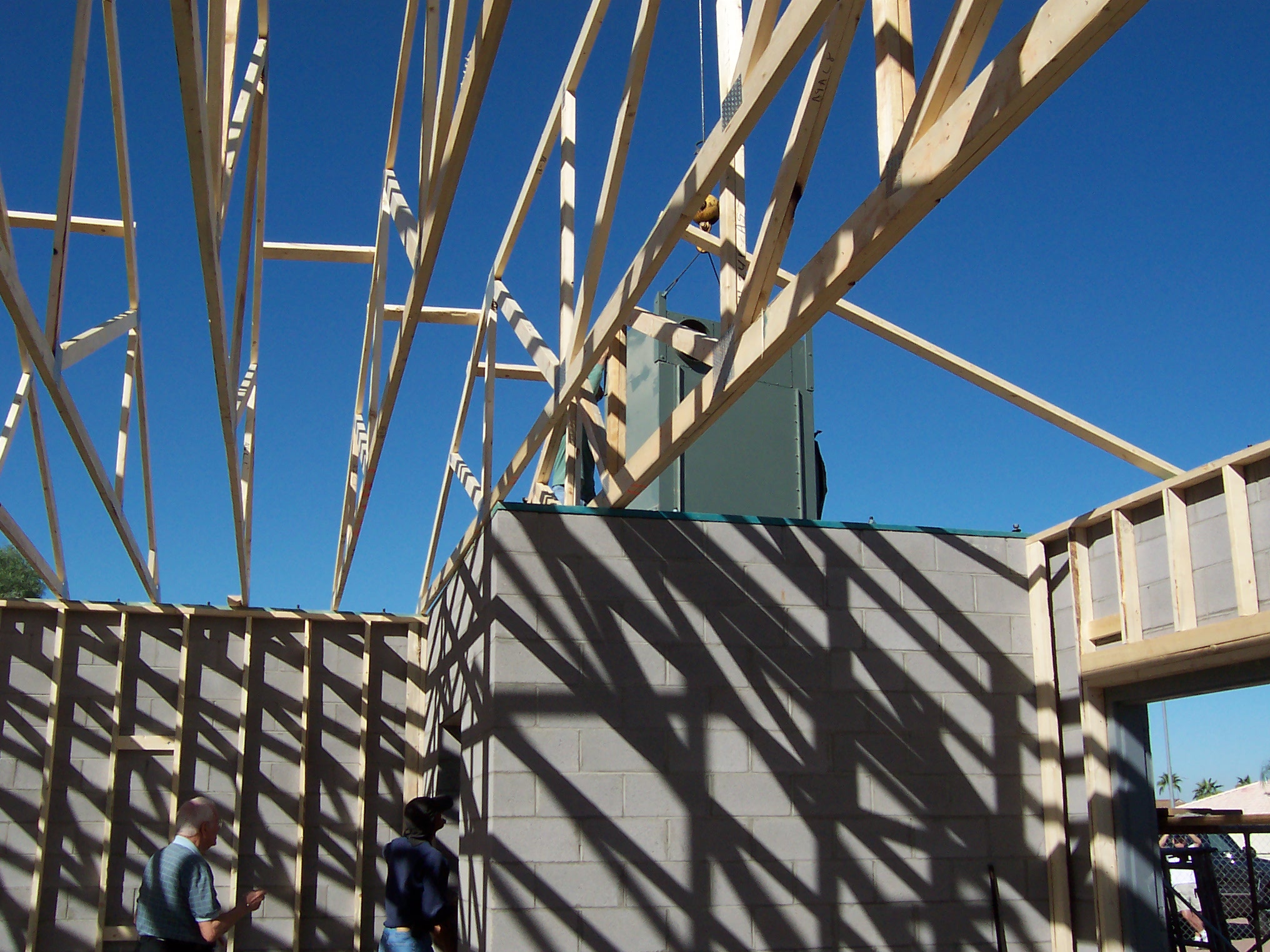 The big shaker is almost in place. ↓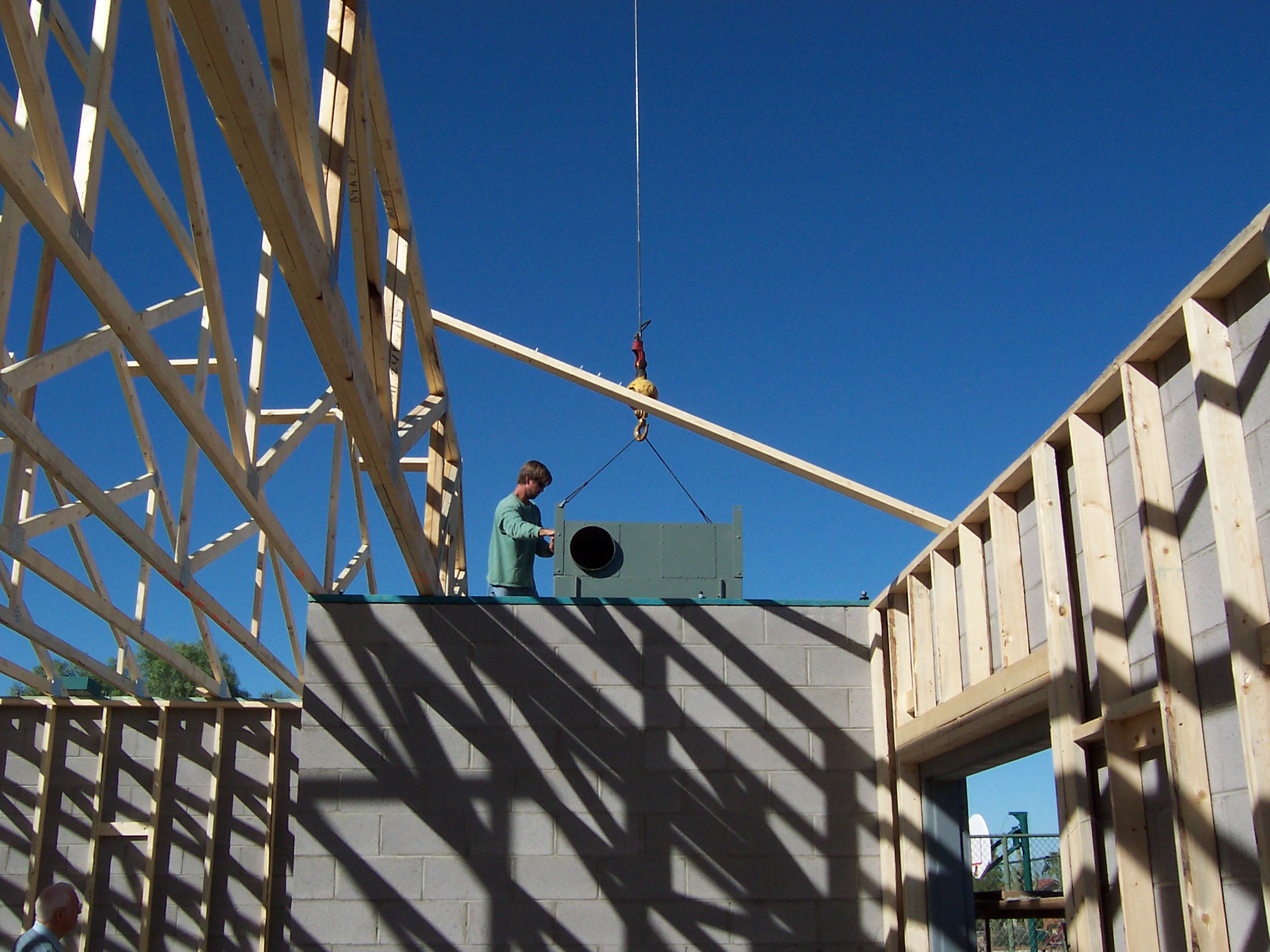 The big shaker is in place and the vortex dust separator is going up. ↓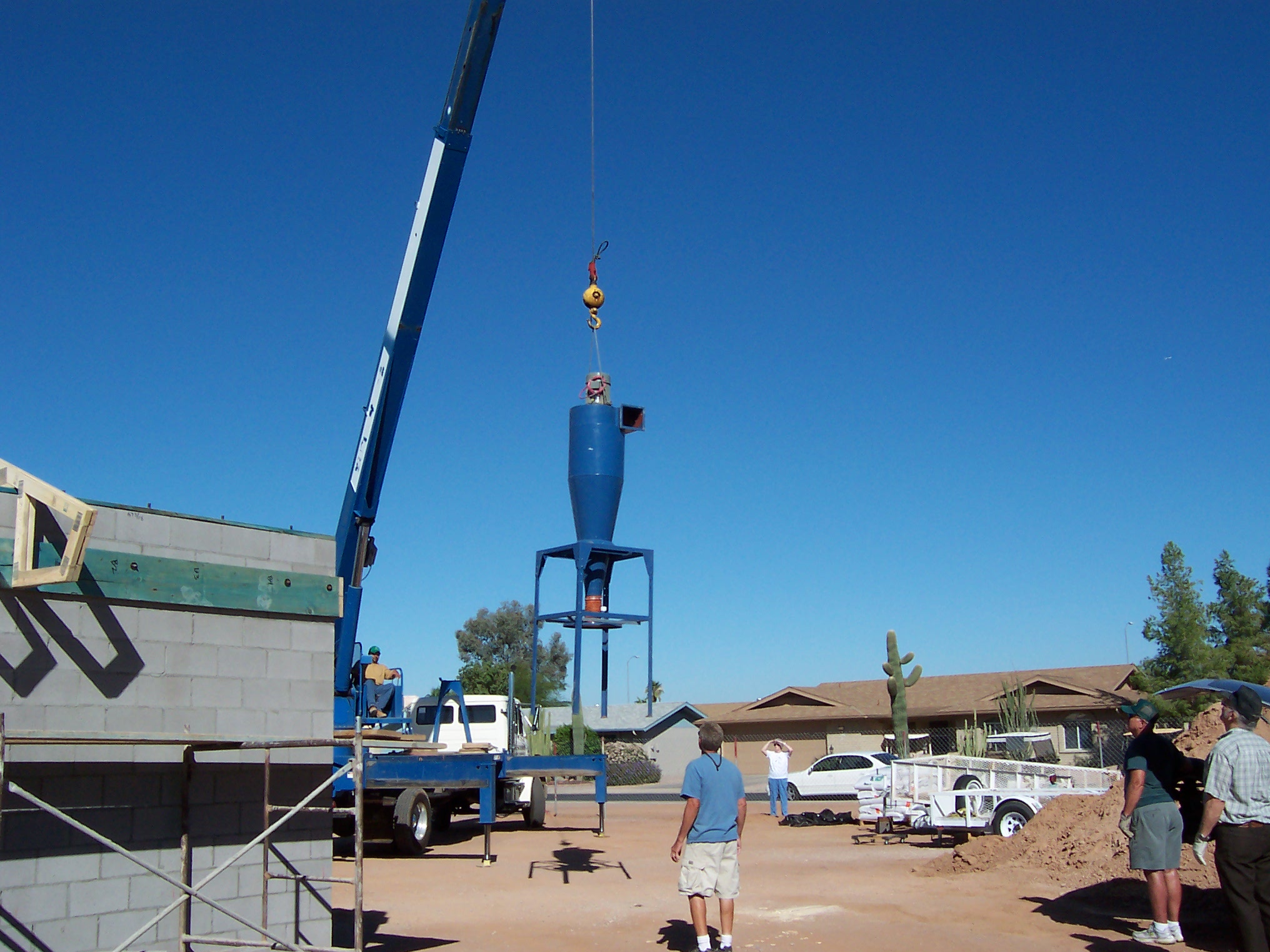 The vortex dust separator is now right over the basement. ↓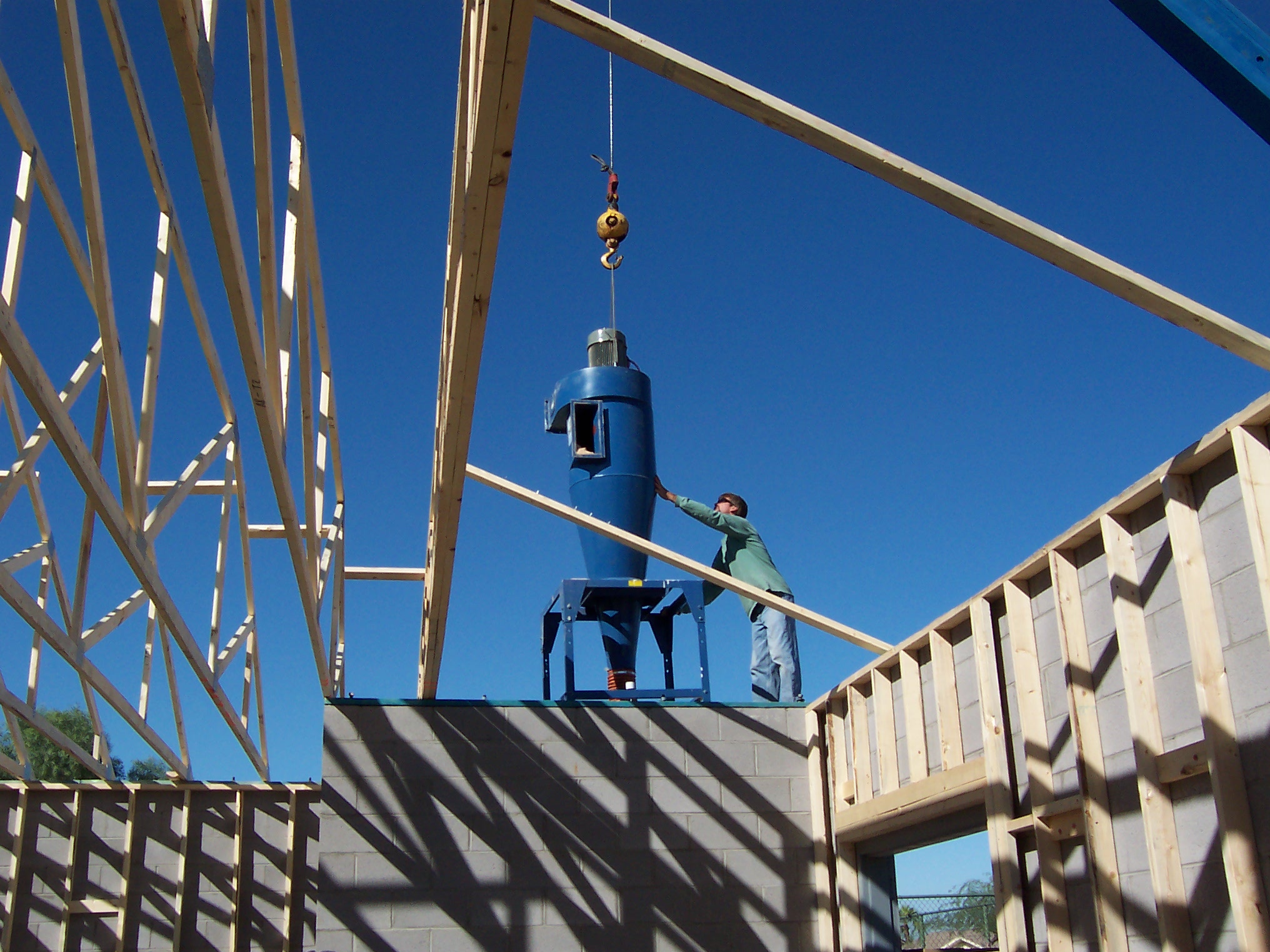 The vortex dust separator is going down into the basement. ↓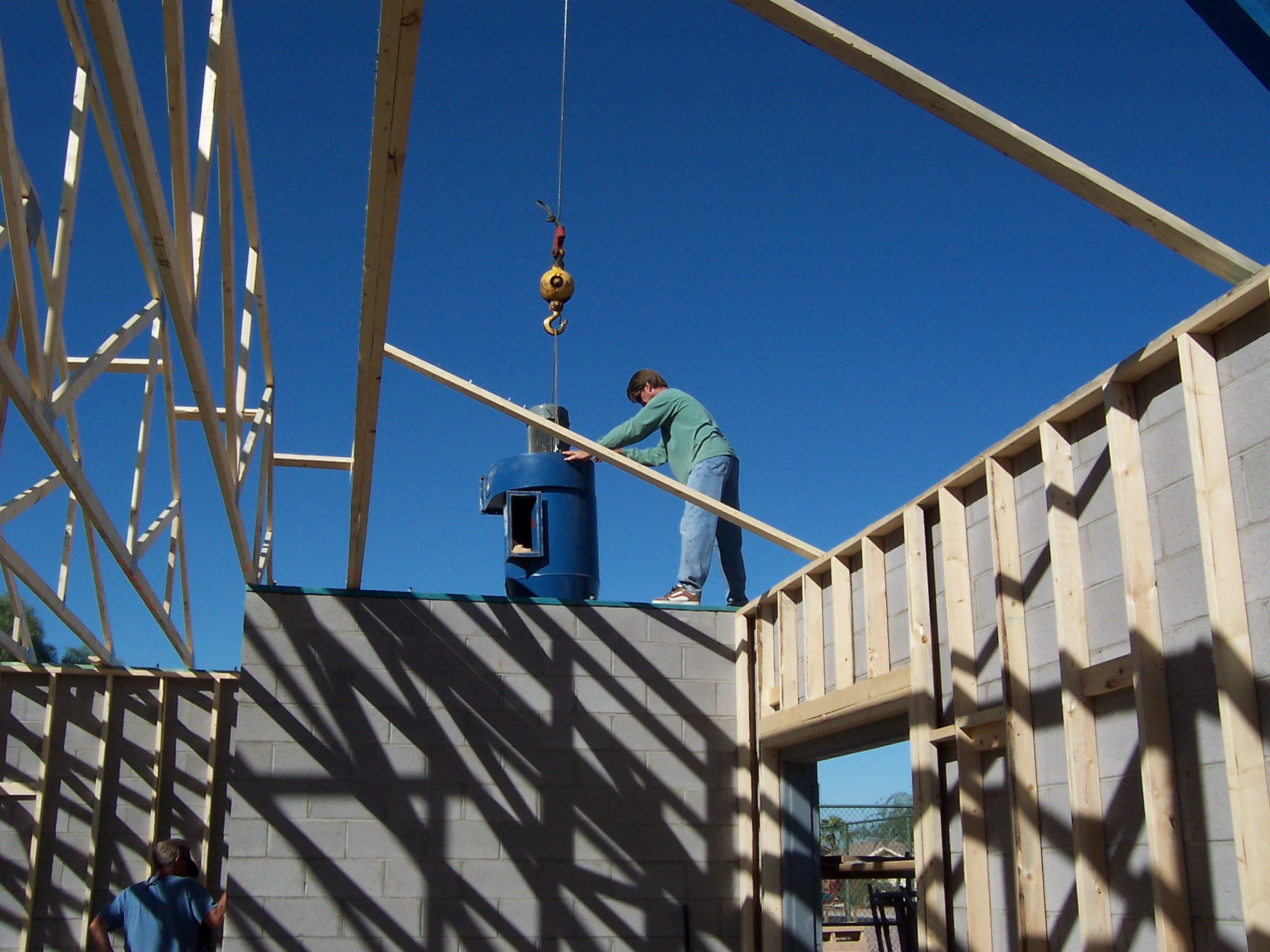 The vortex dust separator is now in the basement. Gary Chestek (left) is supervising. ↓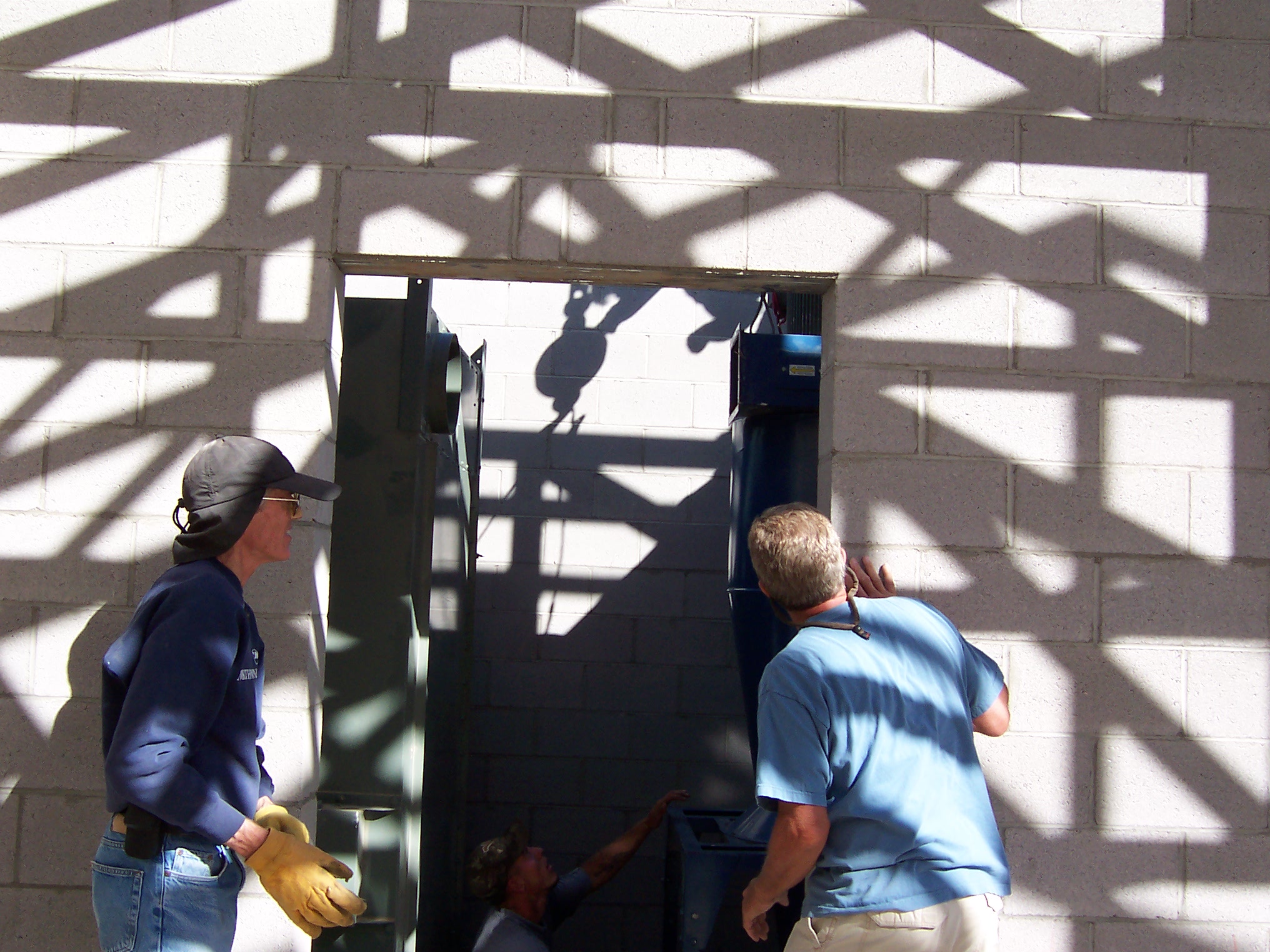 Les Warren is holding the vortex steady as another person is working on the top of it to remove the lift straps. ↓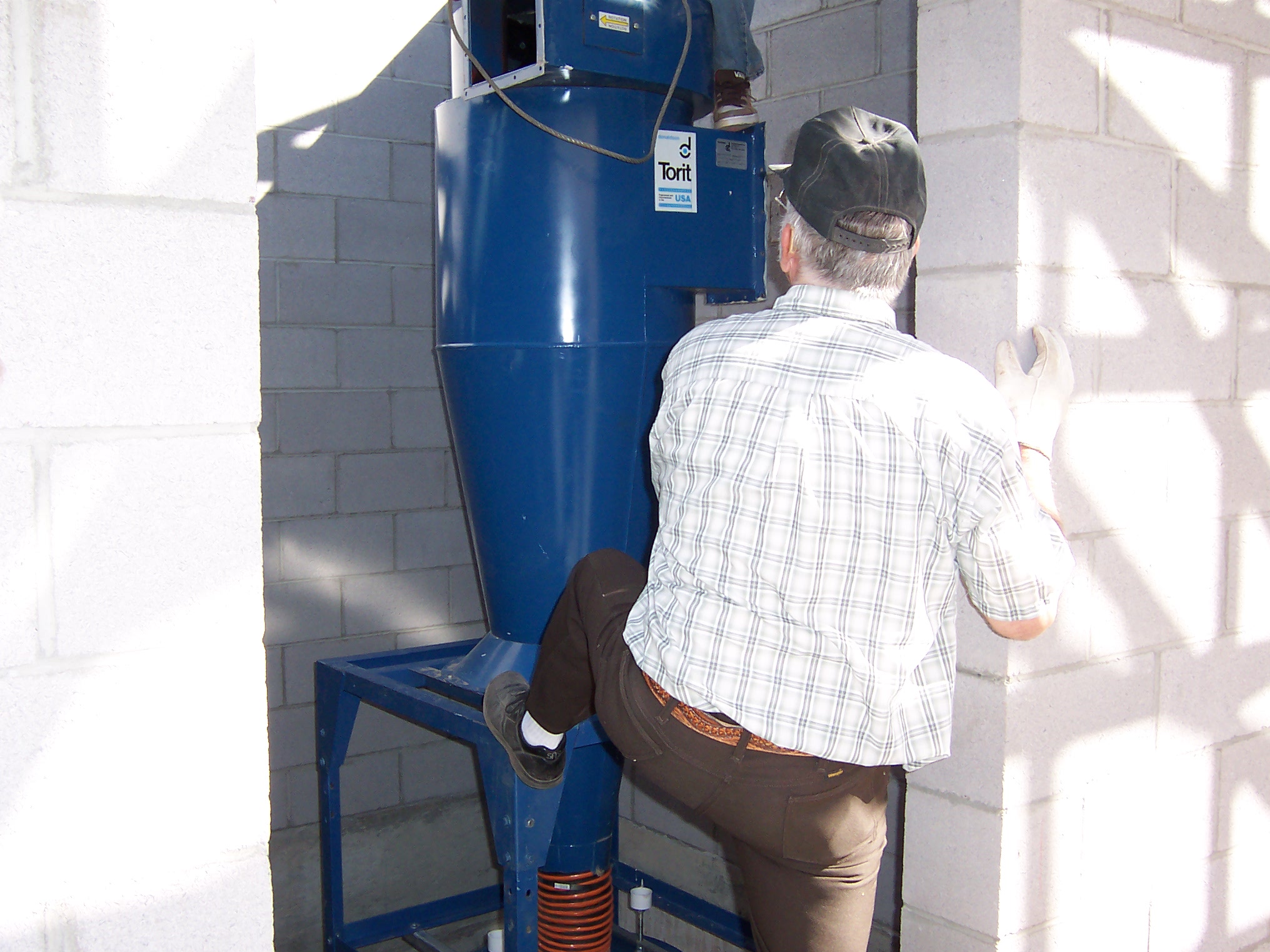 The strap is almost off. ↓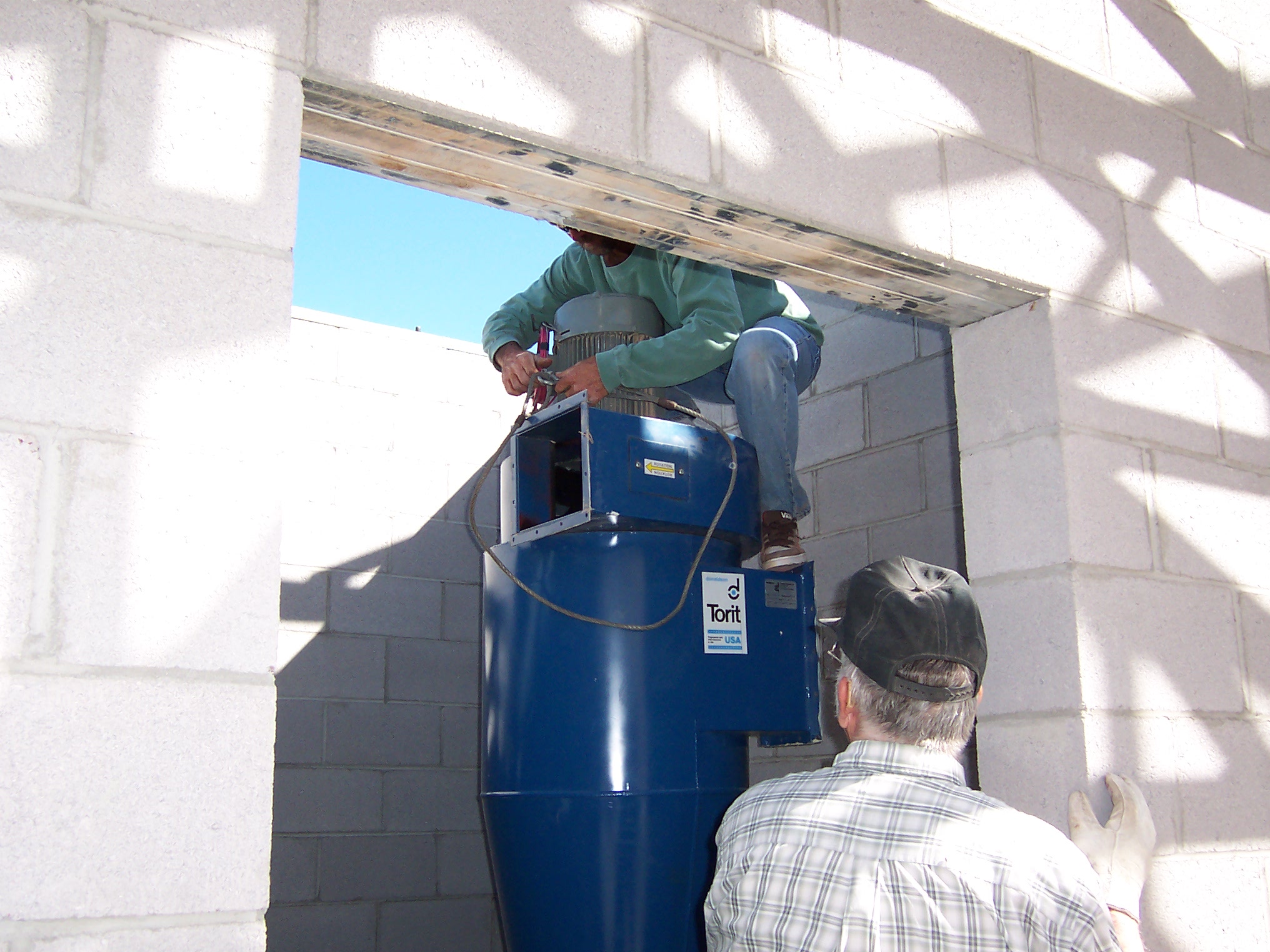 Food for thought: We can never take these two pieces of equipment out of the basement in one piece; so we had better take good care of them!
---